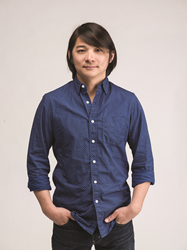 "His dedication to our company is only outpaced by his desire to see us become successful, which is why this new role suits him so perfectly."
North White Plains, NY (PRWEB) October 20, 2016
As MAC Group's business continues to evolve, the need for developing cohesive, integrated sales and marketing strategies that work across various digital sales and marketing channels has become an absolute necessity. Recognizing the need to communicate clearly and do it broadly across a variety of platforms in a cohesive and meaningful way, MAC Group has appointed Victor Ha the new Director of eCommerce and Marketing Channels.
In the years that Victor has been with the MAC Group, he has worked tirelessly to understand the company from a product, sales, and marketing perspective and has become intimately familiar with the leverage points that drive the business. He has been involved in multiple levels of the business and brings a level of understanding to how MAC Group operates that is well balanced.
"His dedication to our company is only outpaced by his desire to see us become successful, which is why this new role suits him so perfectly." said Jan Lederman, MAC Group President.
As the Director of Digital Sales and Marketing Channels, Victor will be responsible for:

Coordinating communication between the Marketing and the Sales Teams about key initiatives
Funneling integrated communications to our Direct Sales Channel, Dealer Network, and our Internal Sales Force
Developing digital marketing messaging that leverages new and traditional platforms for communication and outreach
Analyzing all initiatives and metrics for success and efficacy
"We are confident that Victor will bring the same tireless focus and dedication to this position that he has brought to every other role he has held at MAC Group and we are looking forward to his continued success as part of the MAC Group family." said Alan Shapiro MAC Group Chief Marketing Officer.