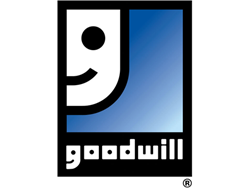 CEO, John McCain said, "It is important for our non-profit organization to be conscientious with all of our resources including our environmental assets."
Hagerstown, MD (PRWEB) October 21, 2016
On October 27, 2016, at 11:00am Horizon Goodwill Industries will host a ribbon cutting event to celebrate a 959.5 kW solar project recently completed and owned by WGL Energy Systems (WGL Energy), a WGL company. The fully installed photovoltaic (PV) solar system consists of 1,170 ground mounted and 1,876 roof mounted solar panels installed at the Horizon Goodwill Headquarters in Hagerstown, MD.
CEO, John McCain said, "It is important for our non-profit organization to be conscientious with all of our resources including our environmental assets. We are devoted to being an environmental leader in our industry, as well as, a pioneer in the way corporations mitigate their carbon footprint. Saving money on power consumption is of utmost importance, so we can utilize as much of our capital as possible on the individuals we serve."
WGL Energy Systems will own the project and sell electricity to Horizon Goodwill under a 25-year power purchase agreement (PPA). New Energy Equity, based in Annapolis, MD and RER Energy Group, based in Frederick, MD developed the project for Horizon Goodwill, and Pfister Energy, based in Baltimore, MD completed the engineering and construction of the project. Horizon Goodwill estimates they will save $950,000 over the life of the 25-year project.
The solar project is expected to produce approximately 1.2 million kilowatt hours (kWh) of electricity per year, which will avoid more than 840 metric tons of carbon dioxide emissions per year, the equivalent of the electricity used by 125 homes or 94,895 gallons of gasoline used per year.
There will be a ribbon cutting October 27, 2016, at 11:00 am at Horizon Goodwill headquarters/drive-through center at 14515 Pennsylvania Avenue across from Nick's Airport Inn.
About Horizon Goodwill
Goodwill has been rated #1 above the global brands Amazon and Google for the Brand World Value Rankings for 2016. Horizon Goodwill Industries, whose mission is "Removing Barriers, Creating Opportunities," is a non-profit organization dedicated to ensuring that all people have access to employment despite significant obstacles. Horizon Goodwill serves over 5,000 clients annually in a 17 county region that includes parts of the states of Maryland, Pennsylvania, Virginia, and West Virginia.
About WGL Energy
WGL Energy delivers a full spectrum of energy offerings, including electricity, natural gas, renewable energy, carbon reduction, distributed generation and energy efficiency solutions provided by WGL Energy Services, Inc. and WGL Energy Systems, Inc. Follow us at @wglenergy on Twitter and WGL Energy on LinkedIn.
About WGL
WGL (NYSE: WGL), headquartered in Washington, D.C., is a leading source for clean, efficient and diverse energy solutions. With activities and assets across the U.S., WGL consists of Washington Gas, WGL Energy, WGL Midstream and Hampshire Gas. WGL provides natural gas, electricity, green power and energy services, including generation, storage, transportation, distribution, supply and efficiency. Our calling as a company is to make energy surprisingly easy for our employees, our community and all our customers. Whether you are a homeowner or renter, small business or multinational corporation, state and local or federal agency, WGL is here to provide Energy Answers. Ask Us.
About New Energy Equity
New Energy Equity specializes in the financing and development of commercial and small scale utility renewable energy projects. The company focuses on transactions within the United States ranging from 200 kW to 10 MW. New Energy Equity has successfully completed over 60 projects in 10 different states throughout the United States, totaling more than $100 million of combined installed capacity.
New Energy has the resources, expertise and experience to handle all aspects of development, construction, project finance and long-term asset management. The company brings together more than 50 years of experience developing projects in the solar, telecom, corporate finance and construction industries.
About RER Energy Group
Founded in 2009, RER Energy Group is an industry leader in renewable energy whose mission is to educate clients on optimal ways to save on energy costs and help them implement cost efficient renewable energy. Serving clients throughout the United States and in Mexico, RER Energy Group has developed more than 30 Megawatts (MW) of solar arrays at over 100 business, school and municipal facilities.
About Pfister Energy
Pfister Energy is a renewable energy company providing innovative solutions and energy efficient systems for commercial, industrial, and institutional facilities.  The company is a national provider and installer of turnkey renewable energy and on-site distributed power generation systems, predominantly with Solar PV systems.  Pfister Energy offers customized design and assists clients with the implementation of the latest technologies and with the highest standards.  With its partner in Cole Roofing, Pfister has the years of experience and the reputation for quality that provides clients with confidence that the project will bring lasting financial value to their organization.