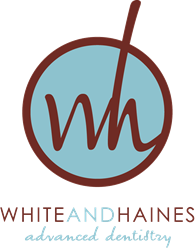 Cornelius, NC (PRWEB) October 19, 2016
Drs. Steven White and Brad Haines, respected dentists, celebrate National Dental Hygiene Month by educating patients on the importance of receiving treatment for their gum disease in Cornelius, NC and are now accepting new patients for periodontal maintenance without a referral. The symptoms of early gum disease can be difficult for patients to detect, which is why maintaining a regular schedule of periodontal evaluations and maintenance is so highly recommended by dental professionals.
Almost half of the American adult population over 30 years of age have some degree of gum disease, according to Centers for Disease Control and Prevention. Depending on the severity of the condition, symptoms can vary. Patients with mild cases of periodontal disease may experience mild gum inflammation and redness, while those who have a serious degree of the condition may experience tooth loss and damage to the bone and soft tissue that support the teeth. Gum disease typically begins with gingivitis, which refers to tartar and plaque that has built up on the teeth and caused an overgrowth of bacteria on the gum tissue. In most cases, gingivitis can be reversed when the patient adheres to a vigorous dental hygiene routine, including flossing and brushing on a regular basis and receiving regular cleanings from a dental professional.
If gingivitis is not treated it usually develops into gum disease. Once this occurs, treatment is imperative in order to avoid unpleasant symptoms that can eventually include tooth loss or lead to serious systemic effects such as heart disease or stroke. Depending on the severity of the disease, Drs. White and Haines may recommend a variety of treatment options, including periodontal maintenance, scaling and root planing, and guided tissue regeneration.
Patients with moderate to severe gum disease in Cornelius, NC, are encouraged to meet with Drs. White and Haines for periodontal maintenance, bone grafts or other gum disease treatments during Dental Hygiene Month. New patient appointments with either doctor can be scheduled by calling White and Haines Advanced Dentistry at 704-896-9535.
About the Practice
White and Haines Advanced Dentistry is a general dental practice offering personalized dental care to patients in Cornelius, NC. Dr. Steven White offers more than 20 years of experience in general and cosmetic dentistry and has served as a mentor at the Nash Institute for Dental Learning and an instructor with the Advanced Aesthetics Program. Dr. Brad Haines was named a Top 40 Dentist Under 40 in Incisal Edge Magazine and brings more than a decade of experience in general and cosmetic dentistry. Drs. White and Haines strive to understand each patient's unique set of goals to help them reach a healthy smile and they are members of the American Dental Association, Dental Organization for Conscious Sedation and Charlotte Dental Society, among many others. To learn more about Drs. White or Haines or the services they offer at their practice, please visit their website at http://www.drswhiteandhaines.com or call (704) 896-9535 to schedule an appointment.