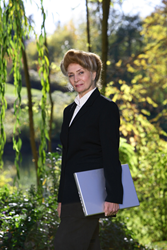 Grants Pass, OR (PRWEB) October 20, 2016
Sharon Kleyne, the world's foremost water advocate and radio host welcomed Robert Weil (pronounced 'While') to The Sharon Kleyne Hour Power of Water, Global Climate Change and Your Health radio program to talk about water and obesity, especially in children on October 17, 2016.
Weil, a podiatrist sports doctor, was thrilled that Sharon Kleyne knew all about the 36,000 nerve endings on the bottom of the feet. Weil has spent the last ten years talking about the dangers and long-term effects (diabetes, high blood pressure, joint failure) of child obesity, while Kleyne's advanced water research has discovered over-evaporation of the body's water vapor as the main starting point for unwanted weight gain. "Children aren't drinking enough water, eating the right foods or learning to breathe," Kleyne said. Weil agreed, adding that "Hydration is as important to super stars as it is to kids as it is to grandmothers." Weil added the sobering statistic that one-third of the U.S. population is now obese, and that out of 50 countries, the U.S. ranks 47th in child fitness.
Weil pointed an accusing finger at the American processed diet and sugar consumption, but Sharon Kleyne insisted that the real problem is craving. "When the body is craving," she said, "it's also evaporating." Kleyne suggested that listeners imagine a wrist or ankle swelling up. "That swelling is actually over-evaporation," said Kleyne. "The cells of the body become overwhelmed with toxins," Kleyne continued, "and that triggers cravings for unhealthy foods and drinks."
Of course, the undesirable result is fat. Sharon Kleyne, founder of Bio-Logic Aqua® Research Water Life Science®, hopes that children and adults will learn that the water vapor keeps everyone alive. "One must slow down the evaporation process," said Kleyne, "in order to live longer and be healthier," Kleyne urged children to get used to drinking 8 to 10 glasses of water each day. She also encouraged them to learn how to breathe properly. "Breathe from your diaphragm," said Kleyne, "not from your neck and shoulders. Water possesses magical energy, even the water in our bodies; as one ages, the body's water vapor evaporates much more quickly." Kleyne hoped that kids today will want to begin more healthy routines now that they can follow all their lives. Kleyne also strongly suggested that kids follow a Tai Chi or Qigong practice. "Either practice will teach kids (and adults) to breathe properly," said Kleyne. These practices teach us to tune in to and listen to the energy of our bodies. They teach us to 'feel' our energy system, our lymph system, our nervous system."
Obesity in children may be pandemic now, but we can turn it around if we adopt some commonsense, healthy measures. At the core of our wellness is water, water and still more water to stave off over-evaporation.