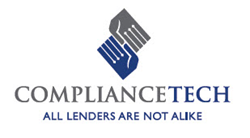 We only get a clear picture of the subject lender's performance if we are comparing it to lenders with comparable business models.
McLean, VA (PRWEB) October 24, 2016
Today ComplianceTech announced the availability of the latest publicly released 2015 HMDA data in its widely used LendingPatterns™ application. LendingPatterns is an advanced fair lending and compliance data mining tool used by every major sector of the mortgage lending industry, including lenders, regulators, GSEs, enforcement agencies, fair housing and non-profit groups. Users will now be able to access over a decade's worth of lending data dating back to 2004, thereby allowing users to analyze trends and patterns in the current year, as well as historically.
With the latest data refresh in LendingPatterns, the ComplianceTech research and development team has produced powerful new reporting capabilities for peer analysis, redlining, and community lending. LendingPatterns now allows users to perform 'Robust Peer Selections' by creating custom peer groups based on dominant business model metrics. In addition, LendingPatterns now includes the ability to perform statistical tests based on the FFIEC Redlining Risk Factors. This includes the ability to 'Rank Lenders by Community Lending Performance' and 'Rank Areas by Community Lending Performance'. These reports seek to mimic regulator and enforcement agency redlining analysis while also identifying areas for diverse lending opportunities.
"All evaluations of a lender's performance should to be done in the context of its true peers. All lenders are not alike when it comes to their baseline performance concerning redlining, underwriting and pricing disparities. The new robust peer analysis tool within LendingPatterns uses individual lender profiles to identify similarly-situated lenders. Thus, we only get a clear picture of the subject lender's performance if we are comparing it to lenders with comparable business models," says Maurice Jourdain-Earl, Managing Director and co-founder of ComplianceTech.
Jourdain-Earl gave an example illustrating the vast differences in lending parameters and disparities, comparing lenders with portfolio-centric, traditional mortgage banking, and refi-dominant business models. There is almost an endless number of ways to define peer business models. What we can say for sure is that peer fair lending metrics can vary greatly by business model and therefore should be taken into consideration. Few would argue that portfolio lending is radically different from the mortgage banking model where the vast majority of loans are sold into the secondary market. LendingPatterns can now tell us that denial rates overall and by race are significantly higher for portfolio lenders compared to mortgage bankers and therefore they may not be considered true peers. Lenders who do more subordinate than first lien lending have even higher denial rates across all races. Finally, as you might expect, lenders oriented toward making jumbo loans have the lowest denial rates across the races compared to the other business models mentioned. These are but a few examples as there are many other possible business model considerations.
ComplianceTech, based in McLean, VA, is a leading provider of fair lending and CRA solutions to the federal government, lending institutions, law firms, community organizations, and researchers. ComplianceTech's software suite includes LendingPatterns™ and Fair Lending Magic™. ComplianceTech's products are available directly from the company or through its reseller Questsoft Corporation. For more information, contact Dana Ginsburg at DanaGinsburg(at)compliancetech(dot)com or call her on 202-618-7079.