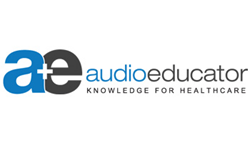 Improve Your Practice's EHR Productivity with Well Trained, Skilled and Qualified Scribes
Durham, NC (PRWEB) October 21, 2016
AudioEducator aims to providing its clients with assistance and expertise in the areas of physician practices, hospitals management, ASCs, HHAs, hospices, rehab and skilled nursing facilities, pharmaceuticals, biotechnology and food safety.
AudioEducator will host a Live Conference with expert speaker Barbara J. Cobuzzi, titled "Using Scribes in the Practice to Get Increased EHR Productivity" on Wednesday, October 26, 2016. Attendees of this session will learn about how EHRs have started to impact the productivity of medical practitioners, and how the use of scribes can take this burden off their shoulders. Additionally this session will discuss the skills, qualification and essentials tools that are important for scribes to be more productive.
There has been a surge in the number of medical institutions that use Electronic Health Records (EHRs). This in turn has increased the workload of physicians, thus bringing down their productivity by a significant margin. With this additional workload their day-to-day tasks have become more cumbersome and complex. This is primarily the reason why the need for a helping hand seems vital in the everyday workings of a physician, especially when you consider the effect on low productivity.
A scribe is exactly the position that is meant to address dwindling physician productivity. Individuals from medical backgrounds, who don't have medical licenses can fill this role by taking up tasks like data entry and management. To ensure that everything is in order, time to time monitoring of their work has to be supervised by the medical practitioner. Some of the reasons for a practice to consider a scribe to handle EHR tasks are:

Having a doctor who earns hundreds of dollars every hour do a task which can be executed by a specialist in less than $20/hour does not make any sense.
A scribe can become an information specialist (and not a transcriptionist) who with his experience working with a doctor can deduce all the codes to deal with and all the information which can to be made entry for subsequently.
The doctor will have more time to devote to patients, still have everything in place, and will be able to get back home on time.
It will create an all new role that can promote job opportunities for people with the right qualification.
For Registration Please Visit - https://www.AudioEducator.com/management/scribes-for-ehr-productivity-10-26-16.html
Get $30 off on our conferences and webinars. Use Code PRWEB30 on checkout (applicable for all purchases).
About AudioEducator
AudioEducator.com is a leading source of education, training and information for professionals in medical coding, billing and compliance. As an acknowledged industry authority in the healthcare training sector, AudioEducator conducts conferences and webinars with nationally renowned experts, consultants and legal experts who provide a fresh perspective on healthcare issues and trends.