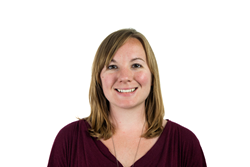 Chicago, Ill. (PRWEB) October 20, 2016
Sandbox, one of the nation's leading independent full-service agencies, has promoted Lauren Farmer to the associate scientific director and hired Jennifer Brouch and Kim Cleveland as project coordinators.
Lauren Farmer, who joined Sandbox in 2014 as a senior writer, brings extensive scientific and clinical knowledge to her new position. She has expertise across multiple therapeutic areas, including dermatology, gastroenterology, rheumatology, antivirals, and neuroscience and has been instrumental in several product launches, both domestic and global. She will report to Jim Kompare, creative director.
Previously she was a medical writer at AbbVie, a global, research-based biopharmaceutical company that develops and markets advanced therapies for complex and serious diseases. During her tenure there she wrote for and managed medical publication projects in a wide range of therapeutic categories.
Farmer received her Ph.D. in Neurobiology from the University of Chicago and holds a B.S. in Biological Physics from Carnegie Mellon University in Pittsburgh.
On the project management side, Jennifer Brouch joins Sandbox after graduation from college. She will be working across all agency accounts and reports to Chris Gavazzoni, vice president, executive producer. She received her B.S. in Marketing from Loras College in Dubuque, Iowa.
Kim Cleveland, who interned for several health groups after college, will also be working in project management across agency accounts and reports to Chris Gavazzoni, vice president, executive producer. She holds a B.S. in Community Health from the University of Illinois at Urbana-Champaign.
About Sandbox
Launched in 2016, Sandbox is a single independent, full-service agency formed by four complementary entrepreneurial agencies united by a "create better, together" ethos of collaboration. Headquartered in Chicago, Sandbox operates from seven locations across the U.S. and Canada. Its roster of clients includes some of the most respected names in human and animal healthcare, agriculture, biotechnology, financial services, travel, and consumer products. To learn more, visit sandboxww.com.