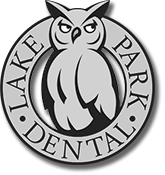 Lutz, FL (PRWEB) October 27, 2016
Drs. Sarah Jockin, Nicole Morganti, Sara Spear and Elizabeth Dy proudly announce the opening of their new state-of-the-art dental practice. New patients searching for a trusted dentist in Lutz, FL, are encouraged to visit the new Lake Park Dental practice for personalized care, convenient hours, highly-trained dental implants treatment, and a variety of other services. Drs. Jockin, Morganti, Spear and Dy are experienced in services such as laser dentistry and gum disease treatments in order to improve the oral health of their patients.
The Lake Park Dental team seeks to make dental care more easily obtainable for all patients by offering extended hours. They also provide sedation dentistry to help patients feel more comfortable during treatment. Those who avoid regularly visiting a dentist in Lutz, FL, due to dental anxiety and fear of the discomfort associated with dental procedures are urged to request sedation dentistry services during their treatments at Lake Park Dental. Due to the multiple services offered by Drs. Jockin, Morganti, Spear and Dy, most patients can now be treated for a wide variety of dental needs at one convenient location.
While many dental practices fit patients with temporary crowns while their permanent crowns are being made, the CEREC® system makes it possible for the team to create crowns in-office. This means that patients who require crowns can leave their appointment with permanent, custom-fitted crowns the same day instead of wearing temporary crowns for weeks. As a CEREC® instructor, Dr. Jockin is an authority in CEREC® restorations and takes great care to design smiles that perform functionally and cosmetically. In addition to this convenient benefit, the Lake Park Dental team also offers laser dentistry procedures that can shorten treatment times, minimize healing time and significantly reduce the pain associated with many standard procedures.
Patients who are interested in receiving dental implants, laser dentistry treatments and other services from an experienced dentist in Lutz, FL, are invited to visit the cutting-edge Lake Park Dental practice. New patient appointments with Drs. Jockin, Morganti, Spear and Dy can be arranged by calling 813-365-3428.
About the Doctor
Lake Park Dental is a general dental practice offering personalized and experienced dental care to patients in Lutz, Florida. Drs. Sarah Jockin, Nicole Morganti and Sara Spear understand how important receiving comfortable and reliable dental care is, which is why they strive to create a welcoming and enjoyable environment at their state-of-the-art practice. Lake Park Dental offers skilled and comprehensive care utilizing the latest advancements in dental technology all at one office to provide convenient treatment patients can depend on. Dental implants, cosmetic dentistry, Invisalign® and laser dentistry, among other services, are all offered at Lake Park Dental. More information about Drs. Jockin, Morganti and Spear or the services they offer can be found on their website at http://www.implantdentisttampa.com. Those interested in scheduling a consultation can call 813-365-3428.