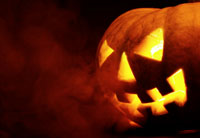 (PRWEB) October 24, 2016
Dry ice is an easy and effective way to create a spooky Halloween for your family and friends. Continental Carbonic Products, Inc.'s website has the recipes, a dry ice locator, and safety tips you need to produce a multitude of spooky effects this Halloween.
In addition to the eerie Jack-O-Lantern and Witches Brew, experiments including Dry Ice Fog, Ghostly Floating Bubbles, Laser & Fog Fun, and Crawling Bubbles can be found on the site. To find the recipes and view a video about Halloween experiments, visit http://www.continentalcarbonic.com/halloween-experiments.html.
Continental Carbonic can provide dry ice from one of 40 locations throughout the eastern two-thirds of the United States and Ontario, Canada. Dry ice is sold in quantities of 10 pounds or more, with prices based on quantity purchased.
All Continental Carbonic locations will be open special hours from 8 a.m. to 12 p.m. on Saturday, October 29th, 2016 and will carry foam coolers and gloves for purchase. Each location will have printed dry ice safety tips available as well.
Dry ice is the solid form of carbon dioxide (CO2). It's called "dry ice" because it does not melt like wet ice. Instead, dry ice converts into carbon dioxide gas, which creates the "fog" effect ideal for Halloween. Dry ice is extremely cold (-109°F/-78.5°C). Simple safety precautions need to be taken when handling dry ice, including:

Always use gloves or a towel when touching dry ice. Dry ice can freeze skin cells and cause a burn-like injury.
Since dry ice displaces oxygen as it converts to a gas, open car and room windows to ensure proper ventilation. Leave the area if you experience difficulty breathing.
The CO2 gas produced by dry ice can cause an explosion if left in an airtight container. We sell foam coolers which ensure the dry ice will ventilate properly while preserving the life of the dry ice.
Always supervise children when using dry ice.
About Continental Carbonic:
Continental Carbonic, a wholly owned subsidiary of Matheson Tri-Gas, Inc., specializes in the manufacture and distribution of dry ice (solid carbon dioxide), along with sales and rental of dry ice blasting equipment. We service customers throughout the eastern two-thirds of the United States and Ontario, Canada through our strategic network of dry ice manufacturing and distribution facilities. For more information, visit http://www.continentalcarbonic.com or call 1-800-DRY-ICE2.