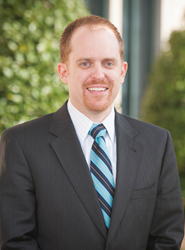 We're committed to driving revenue and increasing returns for our ownership groups.
Spartanburg, SC (PRWEB) October 21, 2016
OTO Development added five contracts to their managed portfolio this month, continuing their steady growth as a third-party management provider. Specializing in upscale select-service hotels, the hospitality company will now provide operational management to the following properties, concentrated in the Mid-Atlantic and Florida markets:
Hampton Inn & Suites Annapolis, MD
Hilton Garden Inn Fredericksburg, VA
Hampton Inn Sarasota-I-75 Bee Ridge, FL
Hilton Garden Inn Sarasota-Bradenton Airport, FL
Hilton Garden Inn Fort Myers, FL
"Our success in management really comes down to our core principle of adding lasting value to each and every property in our portfolio," remarked Jason Boehm, OTO's VP of Business Development. "We're committed to driving revenue and increasing returns for our ownership groups; with the addition of these five properties, we're looking forward to even more opportunities for growth as we look ahead into 2017."
"Ultimately, our goal is to bring in more revenue for our managed properties, providing more profits to their bottom line and benefiting the ownership groups we partner with," summarized Corry Oakes, OTO Development's CEO and founding partner. "We look forward to continuing to build this aspect of our business."
Now managing properties in key markets across the U.S., OTO's recent areas of significant growth include the mid-atlantic region, South Florida, and California, with plans to expand their footprint.
OTO Development, one of the fastest-growing lodging companies in the nation, was founded in 2004 by Extended Stay America alums George Dean Johnson, Jr., H. Wayne Huizenga, Corry Oakes, and Todd Turner. The company develops, owns, and operates upscale select-service hotels in key markets across the U.S., and has been listed on the INC. 5000 Fastest Growing Private Companies for five consecutive years, with a pace of 57 properties opened, 55+ managed assets, and an extensive development pipeline. With a focus on Hilton, Hyatt, and Marriott-branded properties, the company has received national recognition for development, management, and customer service excellence from every major partner brand.