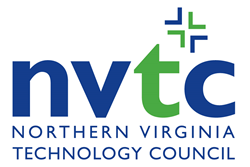 Herndon, Va. (PRWEB) October 24, 2016
The Northern Virginia Technology Council (NVTC) confirmed new federal government speakers today for its Capital Cybersecurity Summit on November 2-3, 2016. The inaugural event will take place at The Ritz-Carlton, Tysons Corner and feature cybersecurity's best and brightest speakers from leading companies, incubators, government agencies and universities. Panels will offer exclusive insights into emerging cybersecurity technologies, digital solutions, operations and enforcement from the private sector and government.
Some of top government speakers added are:

Chris Hamm, Director, GSA FEDSIM
Greg Shannon, Assistant Director for Cybersecurity Strategy, White House Office of Science & Technology Policy
Michael B. Smith, Director, Strategic Sourcing, U.S. Department of Homeland Security
Steve Rice, CIO, Transportation Security Administration (TSA)
Additional speakers include Northrop Grumman's Wes Bush, Virginia Governor Terry McAuliffe, Northrop Grumman Mission Systems' Kathy Warden, Virginia Senator Mark Warner and RSA's Amit Yoran.
There will also be unparalleled networking opportunities and a technology showcase where the region's cybersecurity companies will display their products and services to potential customers, partners, investors and employees.
The Capital Cybersecurity Summit is a must-attend event for any organization concerned with staying ahead of cybersecurity threats, serving their customers and protecting their digital assets. View the latest Summit agenda here.
Date:
November 2-3, 2016
Time:
November 2: 6:30 p.m. Opening Reception
November 3: 7:00 am - 5:00 p.m. Program and Exhibits
Location:
The Ritz-Carlton, Tysons Corner
1700 Tysons Blvd
McLean, VA 22102
Registration:
To register as a member of the press, please contact Alexa Magdalenski at 703-904-7878, ext. 207 or email amagdalenski(at)nvtc(dot)org.
The event is free for press, but advanced registration is required. Press credentials are required for entry.
# # #
The Northern Virginia Technology Council (NVTC) is the membership and trade association for the technology community in Northern Virginia. As the largest technology council in the nation, NVTC serves about 1,000 companies from all sectors of the technology industry, as well as service providers, universities, foreign embassies, nonprofit organizations and governmental agencies. Through its member companies, NVTC represents about 300,000 employees in the region. NVTC is recognized as the nation's leader in providing its technology community with networking and educational events; specialized services and benefits; public policy advocacy; branding of its region as a major global technology center; initiatives in targeted business sectors and in the international, entrepreneurship, workforce and education arenas; and the NVTC Foundation, a 501(c)(3) nonprofit charity that supports the NVTC Veterans Employment Initiative and other priorities within Virginia's technology community. Visit NVTC at http://www.nvtc.org.