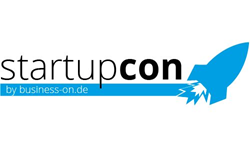 "We're excited to support the largest one-day startup conference in Germany as its mission of helping founders build the next generation of outstanding companies closely aligns with our focus over the last 11 years." ~ Frank Bretschneider, cleverbridge
Cologne, Germany (PRWEB) October 21, 2016
cleverbridge, a provider of global subscription billing solutions, announces cleverbridge Product Owner Frank Bretschneider, Director of EMEA Sales Michael Dittmar and Legal Counsel Dr. Timm Neu will present at StartupCon 2016 to be held October 27 at the LANXESS arena in Cologne, Germany. The three experts will lead a "Global Monetization Workshop: How to Sell Products & Services Online Around the World "starting at 1:30 p.m. cleverbridge is also a sponsor of the event, which is one of largest conferences in Germany for entrepreneurs, investors and incubators designed to educate, inspire and connect entrepreneurs.
In this interactive workshop, the three senior cleverbridge monetization and compliance experts will shed some light on the challenges that companies typically face when they start selling their products and services in new global markets. They'll lead discussions on trends in consumer behavior, ecommerce and subscription business models and time-to-market, as well as share tips for staying compliant with global regulations around data security and privacy.
"We're excited to support the largest one-day startup conference in Germany as its mission of helping founders build the next generation of outstanding companies closely aligns with our focus over the last 11 years," said Bretschneider.
Bretschneider is an expert in technology — from conceptualization to implementation and ongoing technical platform operation — and has more than 20 years of experience in online sales for software and digital services. At cleverbridge, he creates scalable, secure and high-performing billing and monetization solutions for global subscription businesses. Prior to cleverbridge, Bretschneider worked closely with clients to identify and respond to market changes and drive project success as a team lead at element 5 AG. He studied Business Informatics at the University of Cologne, Germany.
Prior to joining cleverbridge, Michael Dittmar served as Team Lead of Merchant Development and Senior Manager of Strategic Accounts at Klarna, leading a team in charge of some of the company's largest and most important accounts. Before Klarna, he worked as an Associate Director of Strategic Accounts for Digital River.
As legal counsel of cleverbridge, Dr. Neu focuses on international IT, IP and contract law. He also leads strategic and corporate legal consulting, international negotiations and contracting, and the management of the company's legal department in Germany. In the legal and compliance fields, Neu specifically analyzes multi-national regulatory requirements and developments with regards to consumer protection law, ecommerce purchase processes, customer approvals, payment providers, as well as terms and conditions. Prior to joining cleverbridge in 2013, he primarily dealt with IP law, moral rights, as well as film, TV, software, stage, print and new media licensing. He holds degrees from Humboldt-Universität zu Berlin, Université de Paris X and Cornell Law School.
With 150 speakers, 250 investors and 500 one-on-one pitches, StartupCon focuses on helping founders build, scale and fund the next generation of outstanding companies. This year's event will also feature StartupExpo, the first startup exhibition in the area, with 300 startups presenting their ideas and products to a large audience of future partners, customers, investors and incubators. Other speakers for StartupCon 2016 include Jörg Binnenbrücker, Tim Schumacher, Heiko Hubertz, Oliver Flaskämper, Malte Krueger and Arun Pudur, among others.
Schedule a meeting with cleverbridge at StartupCon 2016 to learn how we can help you maximize recurring revenue streams and provide the best possible customer experience by contacting inquiry(at)cleverbridge(dot)com.
To learn more about cleverbridge, please visit http://www.cleverbridge.com.
About cleverbridge
cleverbridge provides global subscription billing solutions that help companies build long-term customer relationships and grow recurring revenue streams. With its flexible, cloud-based billing and monetization platform, cleverbridge integrates seamlessly with client systems, simplifies subscription business models and delivers an optimized online customer experience. Leveraging cleverbridge expertise, technology and services, clients monetize products and services more effectively, rapidly expand their global subscriber base and maximize customer lifetime value. Headquartered in Cologne, Germany, cleverbridge has offices in Chicago, San Francisco and Tokyo. For more information, visit http://www.cleverbridge.com.