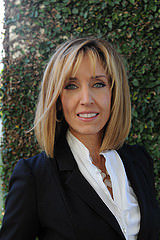 While developed economies are exhibiting gradual, steady growth, emerging markets are skyrocketing—and so, too, is the level of interest in them.
Tampa Bay, FL (PRWEB) October 24, 2016
Recent news reports have highlighted the growing financial clout of emerging markets, where consumption is expected to reach $30 trillion within the next decade.(1) Monica Eaton-Cardone, an IT executive with payment industry and risk management expertise, acknowledges the latest data and makes a compelling case for investing and expanding in emerging markets, but warns rising fraud can pose a threat to profitability.
According to The Wall Street Journal, the average gross domestic product in emerging-market economies has tripled over the past two decades, rising from $3,000 to $9,000 per capita.(2) Another analysis revealed that as of 2010, consumption in developed economies was $26 trillion versus $12 trillion in emerging markets; but by 2025, those figures are projected to rise to $34 trillion and $30 trillion, respectively—representing 31% growth for developed economies and 150% growth for emerging markets.(1)
Multiple sources have linked this economic and spending growth to increasing smartphone use and mobile Internet access.(1, 2) Current estimates indicate China has 563 million smartphone users and India has 220 million; by 2020, smartphone penetration is expected to reach 4 billion worldwide, or 80% of all adults.(2) Meanwhile, mobile payments are projected to increase 42% this year, rising to $617 billion; and experts predict that by 2019, the global eCommerce market will be worth $2.4 trillion.(3)
"While developed economies are exhibiting gradual, steady growth, emerging markets are skyrocketing—and so, too, is the level of interest in them," remarked Eaton-Cardone, who currently serves as Chief Information Officer (CIO) of Global Risk Technologies and Chief Operating Officer (COO) of Chargebacks911. "As a result, emerging markets have become a very attractive prospect for investors and merchants alike. Yet despite the promising financial indicators and economic growth, pervasive fraud poses a significant threat to profitability."
The latest Global Fraud Attack Index reveals that total fraud across all categories is up 137%, while the cost of fraud jumped 386% in just one year—from $1.89 per $100 of sales in the first quarter of 2015 to $7.30 in the first quarter of this year.(4) LexisNexis found that large multi-channel, eCommerce and mCommerce retailers are prime targets, experiencing 707 to 880 fraud attempts each month; even worse, nearly two-thirds of those attempts succeed.(5) While 59% of merchants believe there is an increased fraud risk for transactions conducted over a mobile device, only 53% track the source of their transactions—and 67% treat mobile transactions no differently.(3)
Card fraud also appears to be rampant in emerging economies, even more so than in the United States. A 2014 survey tallied the percentage of cardholders who have experienced fraud, and found that the United Arab Emirates (44%), China (42%) and India (41%) led the pack, with the U.S. tying for third. When the same study was conducted in 2016, the U.S. retained third place (now at 47%), while Brazil (49%) and Mexico (56%) have taken the lead.(6)
"Though emerging markets can offer excellent returns for those looking to invest or expand overseas, it's important to take fraud trends into account when evaluating opportunities," advised Eaton-Cardone. "Look beyond the growth figures and delve into the fraud statistics. Is EMV technology fully deployed? Is card fraud or identity theft an issue? Do high chargeback rates suggest a friendly fraud problem? Consider how these factors may impact your profitability. If you decide to proceed, make sure you have an effective fraud-prevention and risk-management solution in place—it's the best way to protect your revenue and ensure long-term success."
Eaton-Cardone welcomes the opportunity to discuss emerging markets, fraud prevention and eCommerce best practices at industry conferences and events. For relevant news and upcoming speaking engagements, visit http://monicaec.com.
About Monica Eaton-Cardone:
Monica Eaton-Cardone is an accomplished entrepreneur, speaker, author and industry thought leader who is internationally recognized for her expertise in risk management, chargeback mitigation, fraud prevention and merchant education. Eaton-Cardone found her calling as an entrepreneur when she sold her first business at the age of 19. She later became an eCommerce merchant; and after grappling with chargebacks and fraud, she took it upon herself to develop a comprehensive, robust solution that combined agile technologies and human insights. Today, Eaton-Cardone's innovations are helping thousands of organizations achieve sustainable growth, and she continues to pioneer loss-prevention best practices as CIO of Global Risk Technologies and COO of Chargebacks911. Eaton-Cardone is a champion of women in IT and business leadership, and aims to inspire the next generation of young innovators through her nonprofit organization, Get Paid for Grades. Get to know her at http://www.monicaec.com.
1. Barnes, Peter. "Where's the Growth? Look to eCommerce in Emerging Markets"; Market Realist; September 19, 2016. marketrealist.com/2016/09/young-people-middle-class-contributing-e-commerce-growth/
2. Davidson, Alex. "Emerging Markets=Copper Mines? How About Smartphones?"; The Wall Street Journal; October 9, 2016. wsj.com/articles/emerging-markets-copper-mines-how-about-smartphones-1476064921
3. Worldpay. Fraud Trends 2016; June 2016. worldpay.com/sites/default/files/Fraud-trends-2016.PDF
4. PYMNTS.com. Global Fraud Attack Index; Third Quarter 2016. pymnts.com/forter/
5. LexisNexis. 2016 LexisNexis True Cost of Fraud Study; May 2016. lexisnexis.com/risk/insights/true-cost-fraud.aspx
6. ACI Worldwide. "Globally, Nearly 1 in 3 Consumers Victimized by Card Fraud"; press release issued July 12, 2016. aciworldwide.com/news-and-events/press-releases/2016/july/globally-nearly-1-in-3-consumers-victimized-by-card-fraud