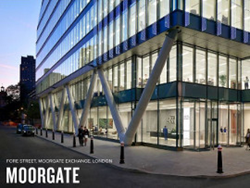 London, UK (PRWEB) October 22, 2016
Software Answers, Inc. has grown into the most sought after technology provider working in this field today. The demand for their services has grown exponentially, triggering the company to re-evaluate their capacity and ultimately making the formal decision to open a location in London, UK.
The new location will be open Monday – Friday, between 9am – 6pm London time in order to provide timely sales & support for all of their customers within Europe, as well as, provide extended hours for all other clients. The office will also serve to assist in expanding the company's global footprint in the market and enable them to be more accessible during their clients' local business hours.
"With great pleasure we announce the opening of our London location," says Christopher Couture, Vice President and Chief Operating Office for Software Answers. "We have had an incredible amount of interest in our products and services and the opening of this new location will not only enable us to service our global clients more efficiently, but also branch out into new markets and regions."
The company's software, Oscar Property Management system, has been specifically designed for the Serviced Apartment, Corporate Housing, and Apart-Hotel industries. It is an all-in-one property management system that integrates the operational and financial systems together into one software solution.
Features include:

Reservations and Interactive Schedule Board
Tasks (for scheduling of services – example: apartment cleanings, etc.)
Work Orders for Maintenance Issues
Accounts Receivable (Trade debtors)
Accounts Payable (Trade Creditors)
Financial reporting including Profit and Loss, Trial Balance, and Balance Sheets
Tax Reporting (VAT, HST, etc.)
The new office address is
Oscar Serviced Apartment Software Ltd
4th Floor
1 Fore Street
London EC2Y 9DT
About Software Answers, Inc.
Specifically serving the corporate housing and serviced apartment industries since 1995, Software Answers, Inc has committed itself to being the most comprehensive and efficient property management system available for the industry. http://www.software-answers.com
Media Contacts
Software Answers, Inc.
Christopher Couture, Vice President / Chief Operating Officer
chris(at)softwareanswers(dot)com