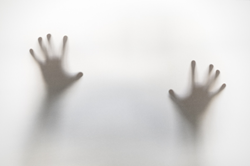 No one wants to pay more than they have to for cloud services.
Hoboken, NJ ­ (PRWEB) October 21, 2016
An NYC area IT consultant and MSP reveals how businesses incur unnecessary costs by paying for cloud services they don't fully utilize. In a new article on the eMazzanti Technologies website, organizations are encouraged to perform a cloud user audit to reduce ghost users reflected in user counts that were not adjusted when employees left.
"No one wants to pay more than they have to for cloud services," stated Jennifer Mazzanti, President, eMazzanti Technologies. "Taking the time to audit user counts and adjust subscriptions is a great way to reduce costs."
The article claims that as much as one quarter of total cloud consumption arises from companies paying license fees for former employees. The difficulty of monitoring a large number of cloud services and a lack of procedures to link employees' user accounts to exit procedures are cited as causes for the unnecessary expense of ghost users. Suggestions for items to include in a cloud user audit are also included.
Below are a few excerpts from the article, "Cut Cloud Costs with Ghost User Cleanup."
"As cloud usage grows, so will the need to track user counts and licenses. A typical mid-size business might subscribe to ten or more cloud services. Keeping up-to-date records of who has or no longer needs access to what cloud services can be a big challenge."
"The ghost user problem exists because very few organizations clean up former employees' accounts for cloud subscription licenses or perform regular audits. They fail to link payroll, phone, insurance and user accounts to discontinue all of them when employees leave."
"To address the problem of ghost users, effective organizations establish exit procedures that include deactivating user accounts and reduce the license counts where possible. They regularly perform a cloud user audit that costs relatively little compared to the savings generated."
"The audit is not trivial but neither are the savings. Organizations can scare up as much as 25 percent savings on cloud subscription fees by auditing users and reducing unneeded user counts," the article concludes.
Related Resources
Managing cloud security: Four key questions to evaluate your security position
Cloud Services Power eMazzanti to 7th Consecutive Ranking on Inc. 5000 List
About eMazzanti Technologies
eMazzanti's team of trained, certified IT experts rapidly deliver cloud and mobile solutions, multi-site implementations, 24×7 outsourced network management, remote monitoring and support to increase productivity, data security and revenue growth for clients ranging from law firms to high-end global retailers.
eMazzanti has made the Inc. 5000 list seven years running, is a 2015, 2013 and 2012 Microsoft Partner of the Year, and a 5X WatchGuard Partner of the Year. Contact: 1-866-362-9926, info@emazzanti.net or http://www.emazzanti.net Twitter: @emazzanti Facebook: Facebook.com/emazzantitechnologies.