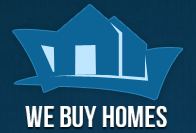 Washington, DC (PRWEB) October 21, 2016
We Buy Homes is pleased to announce that the company can now make a cash offer, "As Is", in as little as seven minutes.
The company has fine-tuned its processes, uses technology and employs staff that are very familiar with the states in which the company operates (currently Virginia, Maryland and the District of Columbia) so that it can provide fast cash offers in seven minutes over the phone for homes "As Is."
It would be natural to think that these fast cash offers are low and do not take the actual home into account, but that is simply not true. The home is virtually assessed (and later physically assessed as well) and We Buy Homes offers one of the most competitive cash offers available for each property.
Another reason why We Buy Homes is able to quickly provide a competitive cash offer for homes "As Is" because it has access to significant capital, along with trades that quickly renovate and resell the homes it purchases.
The bottom line is, We Buy Homes is able to provide a competitive cash offer in seven minutes because this company is experienced, takes full advantage of the technology available to expedite their processes, has the ability to quickly move its inventory and has a business model that is loved (and therefore backed) by lending institutions.
We Buy Homes knows selling a house on the real estate market can be frustrating, especially if one has to pay for costly renovations or repairs. Now, homeowners can avoid doing any renovations and also avoid the 6 to 12 months it can often take to sell a home by simply calling and getting a very competitive cash offer in just seven minutes. It may sound too good to be true, but hundreds of happy homeowners can confirm this is the real deal. No renovations, no real estate commissions and no finance contingencies.
Homeowners living in Virginia, Maryland or the District of Columbia that want a cash offer in seven minutes for a home "As Is", can visit webuyhomes-inc.com/about.
About We Buy Homes
We Buy Homes is a cash-for-home company that purchases houses in any condition. If necessary, the company then renovates the home and prepares it for sale. The aim of We Buy Homes is to provide a fast and easy way for property owners to divest themselves of homes they no longer want or need, and to help those who do not want to engage in costly renovations or rely on the unstable housing market for a sale. We Buy Homes is proud to improve the real estate values in the communities in which it operates.
Contact Details:
We Buy Homes
1725 I St NW, Suite 300
Washington, DC 20006
Phone: 1-877-715-5508
Source: We Buy Homes