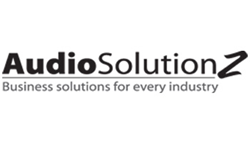 Great strategies for REAC inspection rules, and the role of property in preparing for REAC Inspection without incurring expensive repairs
Durham, NC (PRWEB) October 21, 2016
AudioSolutionz will host a Live Webinar presented by noted expert Hank Vanderbeek, MPA, CMI, titled "Demystifying REAC UPCS Inspection Rules & Protocol: Q&A Session with an Expert" on Thu, October 27, 2016. This session will cover important topics such as UPCS defects, scoring and appeals, code of conduct, inspection protocol, reverse auction program, EH&S defects, as well as numerous tips on proper repairs.
Housing and Urban Development (HUD) and Congress created a standardized inspection code, the Uniform Physical Condition Standards (UPCS) inspection code, in 1998, to establish a dynamic inspection code, which would satisfy the diverse housing stock monitored by HUD. The inspection code provides a set of minimum standards for real estate components. HUD's UPCS inspection protocol is a widely accepted standard for affordable housing and government-assisted inspections. UPCS was derived from Housing Quality Standards (HQS), using the HQS framework to identify observable deficiencies and performance requirements. The design of the UPCS inspection protocol ensures that housing properties are safe, decent, sanitary, and in good conditions.
The government body, Real Estate Assessment Center System (REAC) works in association with the HUD. REAC is responsible for providing all the necessary information that ensures affordable, decent, and safe housing options. However, new rule changes have been introduced to carry out an REAC inspection. According to the update, REAC inspectors have an authority to cite anything that they wish as defective, even if that is not the case. Therefore, anyone, be it a real estate agent, a builder, or someone planning to sell his property, who got away with some minor defects, will now have to fix the whole thing before getting the REAC approval for sale.
Join Hank Vanderbeek, MPA, CMI, in this extensive training session to get to know the Code of Conduct that is expected of REAC Inspectors. Hank will discuss what is meant by the May 23, 2016, rule changes. The session will review the industry standard repair policy, effective August 1, 2016. Hank will provide insights on the higher point value deficiencies and will discuss the update on the new bed bug policy. At the end of the session, the audience will be able to identify important deficiencies; they will also know where to focus resources in preparing for an inspection and how to file a winning appeal of the REAC Score.
For more information visit: https://www.AudioSolutionz.com/public-housing-compliance/reac-upcs-inspection-rules-protocol.html
About AudioSolutionz
AudioSolutionz is the country's leading source of knowledge and training for professionals in the Education sector. Our conferences and webinars on the Education sector are conducted by nationally renowned experts and consultants who provide a fresh perspective on educational issues and latest regulations. AudioSolutionz offers important updates, regulatory knowledge and compliance information on the hot topics in this sector. It has provided thousands of professionals in Educational institutions the opportunity to get answers to their most complex questions directly from experts. To know more visit: http://www.AudioSolutionz.com