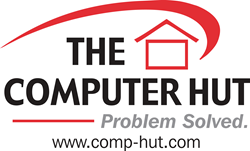 Dennis is a great addition to our team. For over 30 years he has provided top-notch IT support in the Texarkana area, and we look forward to bringing even more capabilities and support to clients across the region," Chris Bates, CEO of The Computer Hut
Little Rock, AR (PRWEB) October 26, 2016
Little Rock's The Computer Hut has acquired Transoft Labs of Texarkana. The combined company gives customers a broader range of IT solutions, more robust IT support and a deep bench of IT experience in the legal, banking and healthcare industries.
The company's new Texarkana area office joins existing locations in central and northwest Arkansas. Chris Bates, CEO of The Computer Hut, Dennis Walker, founder of Transoft Labs, and their team will provide a full range of information technology needs across Arkansas and northeast Texas. This expansion adds new depth and dimension to the area's available IT services, including remote services, network support, and help desk support. In a complex and ever-changing industry, The Computer Hut strives to stay on top of the latest technology issues and solutions.
"As I have come to know Chris and his team, I am more comfortable than ever that joining The Computer Hut will deliver great value for my clients across Texarkana," said Walker. "We now have more resources than ever to make sure our clients' IT needs are met to keep their businesses running smoothly as technology constantly changes."
The Computer Hut is a family-owned business with a mission to find solutions for even the most complicated IT problems. With more than 20 years of experience, the business has long been known for responsive customer support, thoughtful diagnosis of problems, and anticipating future client needs. The Computer Hut's IT support and management offerings includes:

24/7 client support
Network management and security
PCI and HIPAA compliance services and consulting
Proactive technology assessments and recommendations
Extensive IT experience in the banking, legal, and healthcare industries
"Dennis is a great addition to our team. For over 30 years he has provided top-notch IT support in the Texarkana area, and we look forward to bringing even more capabilities and support to clients across the region," Bates said of the acquisition.
About The Computer Hut
The Computer Hut was founded in 1992 to provide area businesses with IT solutions from simple projects to comprehensive business technology plans. Through personal service based on customer needs, the company creates unique IT plans for individual client needs. Its computer services include network security and management, help desk support, technology risk assessments, 24/7 system monitoring, software and hardware support, and many other IT needs. More information available at http://www.comp-hut.com/.