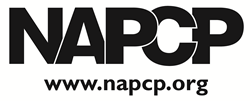 The survey will identify some of the barriers that prevent program administrators from adopting new technologies that would benefit them tremendously.
Wayzata, Minnesota (PRWEB) October 21, 2016
The NAPCP, a non-profit association serving a community of 17, 000 professionals in the Commercial Card and Payment industry, has launched a survey, "Payment Industry Evolution," asking Commercial Card and Payments end-users to share views on the evolution of the industry's technology. Respondents' current use of the most advanced technology, plus organizations' anticipated adoption of new payments methods, will reveal end-users' program successes and painpoints. By participating, end-users will give direction to the Commercial Card providers that serve them.
The survey includes questions surrounding:

EMV
Blockchains
Virtual Cards
Tokenization
"This exclusive survey examines how advances in payment technology have benefited our constituents to date," said Diane McGuire, NAPCP Managing Director. "And on the opposite end of the spectrum, the survey will identify some of the barriers that prevent program administrators from adopting new technologies that would benefit them tremendously. On the provider side, the survey results will guide the industry to identify methods, products and practices that will better serve end-users."
The survey is open to NAPCP members and complimentary subscribers through Friday, November 4, 2016. (To become a complimentary subscriber click here). It is estimated that it will take only 15 minutes to answer the questions. Anonymity is guaranteed. The return on this small time investment is immense as those who complete the survey and provide adequate contact information will receive access to the full results report.
In addition, Commercial Card and Payment end-users can benefit from key educational takeaways:
Receive keen insight into what industry peers are thinking.
Learn which new payment technologies are more popular than others and why.
Determine the types of "new" payment technologies most organizations have adopted or are planning on adopting.
ABOUT THE NACPP
The NAPCP is a membership-based professional association committed to advancing Commercial Card and Payment professionals and industry practices worldwide. Serving a community of 17,000, the NAPCP is a respected voice in the industry and an impartial resource for members at all experience levels in the public and private sectors. The NAPCP provides unmatched opportunities for continuing education and peer networking through its conferences, Regional Forums, webinars, website, virtual demonstrations, newsletters and regular communication. The association sponsors research and publishes timely and relevant white papers, survey results and other documents. The NAPCP offers a Certified Purchasing Card Professional (CPCP) credential. Visit http://www.napcp.org to learn more about Commercial Card and payment programs in general, the value of membership, current member demographics, upcoming events and benefits of becoming a year-round partner sponsor. In addition to membership, the NAPCP offers complimentary subscriptions to its website, with partial access to industry news, research results, polls and other resources.