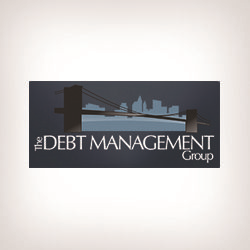 "Our clients now have the pleasure of knowing they are protected legally throughout the entire process of becoming debt free." Edward Sparacio, President
Brooklyn, New York (PRWEB) October 25, 2016
The Debt Management Group is now offering clients an added level of protection against potential creditor lawsuits and collection agency harassment. This optional service offers customers legal representation and attorney services in defense of any legal action or summons they may receive in regard to personal debt collection, as well as defending clients' rights under consumer protection laws in cases of creditor harassment, repossession or garnishment.
Clients in the middle of a debt settlement process often face the risk of legal action from various creditors and they are often the targets of continuous threats and in some cases, unconstitutional collection harassment. While these situations often cause added anxiety and concern, hiring a lawyer can also be extremely expensive and often unaffordable for most consumers in this situation.
Through their partnership with The Veritas Legal Plan, The Debt Management Group is now able to offer their clients an added service that offers legal defense and protection throughout their debt consolidation process. This legal option offers consumers full legal representation if they are sued in any debt collection matter. In addition, this legal representation ensures that all clients' legal rights are protected and that they are given a sufficient amount of time to resolve all of their credit issues and accumulate any settlement funds. It also helps to ensure that creditors do not obtain quick default judgments. The goal of this program is to offer customers struggling with debt, the legal protection and services they may require, at an affordable rate.
Edward Sparacio, President and CEO of The Debt Management Group, added, "We are very excited to have partnered with Veritas Legal Plan because we feel this gives our clients the best protection from creditor harassment and lawsuits. Our primary goal is to give our clients, struggling with debt, the legal help they need at an affordable monthly rate and Veritas Legal Plan gives that to them. The biggest obstacle that consumers face today is the risk of creditor lawsuits or garnishment. When the original creditor or a debt buyer files a lawsuit, the consumer often feels alone and scared without representation. The Veritas Legal Plan provides you the security and comfort of knowing the expense of legal representation will never be an issue. Attorney representation helps ensure that your legal rights are protected and appropriate defenses are asserted, and creditors do not obtain quick default judgments."
Mr. Sparacio concluded, "Our clients now have the pleasure of knowing they are protected legally throughout the entire process of becoming debt free." The Debt Management Group plans to offer this added level of protection to their customers beginning on November 1, 2016.
The Veritas Legal Plan offers affordable legal services and protection to consumers struggling with unsecured debt. For more information, visit http://www.veritaslegalplan.com.
The Debt Management Group has years of experience advising consumers in the area of debt and asset management, risk management, and cash allocation. They guide clients out of financial hardship and establish a framework for a healthy and successful financial future. For more information or to contact a professional debt consultant, please visit http://www.thedebtmanagementgroup.com.