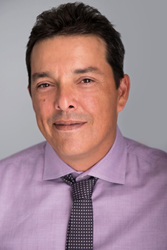 Synthetic opioid or NPS use can fly completely under the radar unless employers are actively monitoring for signs of substance abuse and screening for those specific compounds.
New Port Richey, Fla. (PRWEB) October 24, 2016
Though many employers have implemented workplace drug policies and drug screening, newer synthetic drugs are not typically detected by routine tests.(1) Roughly half of employers do not screen for synthetic opioids in standard tests,(2) and dozens of new psychoactive substances (NPS) continue to emerge each year.(3) Novus Medical Detox Center, a leading Florida-based drug treatment facility, warns employers to be aware of the threat posed by synthetic drugs and counsels them to take preventive and corrective measures.
A recent survey found that 4 out of 5 employers observed a drug-related issue with at least one worker. Among the 87% of respondents who conduct drug testing, 91% screen for opiates such as heroin and morphine, but only 52% test for synthetic opioids such as oxycodone, dilaudid and fentanyl.(2) A new government report reveals the true extent of the problem: more than half of all workers have used illicit drugs, and roughly 20% have done so in the past year. In total, nearly 29.7 million full-time and part-time workers admitted to past-year drug use, including 11.8 million who misused prescription pain relievers, tranquilizers, stimulants or sedatives.(4)
Synthetic opioids and other prescription drugs are not the only problem. A United Nations report noted that 644 new synthetic psychoactive substances were documented between 2008 and 2015, including 75 just last year.(3) Many users are drawn to these "designer drugs"—including synthetic cannabinoids (Spice, K2) and synthetic cathinones, or "bath salts" (Flakka, Bloom, Cloud Nine)—specifically because they are not usually detectable in routine drug screens.(1)
"Drug policies and testing have helped organizations make great progress toward minimizing substance abuse in the workforce," said Will Wesch, Director of Admissions for Novus Medical Detox Center. "However, synthetic drugs have become a growing problem in recent years—one that many employers aren't even aware exists. Synthetic opioid or NPS use can fly completely under the radar unless employers are actively monitoring for signs of substance abuse and screening for those specific compounds."
Wesch advises employers to update their drug policies and testing procedures to include these often-overlooked substances. He notes that even legitimately prescribed opioids can have adverse effects on employees' job performance and safety, and warns that many prescriptions are subsequently diverted and abused. In addition, NPS manufacturers create synthetic versions of controlled substances specifically to avoid existing drug laws, openly selling them online or in drug paraphernalia stores with the implication that they are a "legal" alternative.(1)
"If workplace drug policies do not specifically prohibit or test for synthetic drugs, employees may engage in their use as a way to circumvent the rules," cautioned Wesch. He previously shared advice for updating drug policies, and urges employers to train staff on how to spot and respond to signs of substance abuse. He also advocates for referral to an employee assistance program (EAP) and drug detox/rehab treatment, pointing to studies that show each dollar spent on EAPs yields $1.49 to $13 in benefits.(5) "Recognizing the issue of synthetic drugs in the workplace is the first step. By taking preventive and corrective actions, employers can improve the health, safety and productivity of those struggling with substance abuse and, ultimately, their workforce as a whole."
Novus offers medically supervised drug treatment programs designed to minimize the discomfort of withdrawal and promote successful recovery. The Florida drug detox facility employs proven medical protocols, such as 24-hour access to nursing care and withdrawal specialists, and customizes its treatment plans to patient's individual needs. Novus is acclaimed for its expertise in treating high-dose methadone cases, and is proficient in detoxing patients from other high-dose substances just as safely, comfortably and effectively.
For more information on Novus Medical Detox Center and its alcohol and drug detox programs, visit http://www.novusdetox.com.
About Novus Medical Detox Center:
Novus Medical Detox Center has earned The Joint Commission's Gold Seal of Approval for Behavioral Health Care Accreditation as an inpatient medical detox facility. Licensed by the Florida Department of Children and Families, Novus provides safe, effective alcohol and drug treatment programs that are based on proven medical protocols and designed to minimize the discomfort of withdrawal. The facility is located on 3.25 acres in New Port Richey, Florida, in a tranquil, spa-like setting bordering protected conservation land. Intent on proving that detox doesn't have to be painful or degrading, Novus set out to transform the industry by bringing humanity into medical detox with individually customized treatment programs and 24/7 access to nursing care and withdrawal specialists. Today, Novus is renowned as a champion of industry standardization and a staunch advocate of patients fighting to overcome substance use disorders. Frequently recognized for its contributions to the industry and local community, Novus has become a regular source to media publications such as The Wall Street Journal and USA Today, and has ranked in the Tampa Bay Business Journal's Fast 50, the Florida Business Journal's Top 500 and the Inc. 5000 list of America's fastest-growing companies. For more information on Novus' medically supervised detox programs, visit http://novusdetox.com.
1. Substance Abuse and Mental Health Services Administration. "Spice, Bath Salts, and Behavioral Health"; SAMHSA Advisory; Fall 2014. store.samhsa.gov/shin/content//SMA14-4858/SMA14-4858.pdf
2. National Safety Council and Indiana Attorney General's Office. Results From a Survey of Indiana Employers; December 7, 2015. nsc.org/NSCDocuments_Advocacy/FINAL%20Media%20briefing%20PPT.PDF
3. United Nations Office on Drugs and Crime. World Drug Report 2016; June 23, 2016; page 56. unodc.org/doc/wdr2016/WORLD_DRUG_REPORT_2016_web.pdf
4. Substance Abuse and Mental Health Services Administration. 2015 National Survey on Drug Use and Health: Detailed Tables; September 8, 2016; Tables 1.30A, 1.30B and 1.65A. samhsa.gov/data/sites/default/files/NSDUH-DetTabs-2015/NSDUH-DetTabs-2015/NSDUH-DetTabs-2015.htm
5. Wapner, Roger. "Building a Bridge to the Credibility Gap"; The Journal of Employee Assistance; January 2011. thefreelibrary.com/Building+a+bridge+to+the+credibility+gap%3A+using+client...-a0352492001