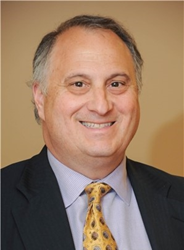 Newburgh, NY (PRWEB) October 22, 2016
Laser and Cosmetic Surgery Specialists founder, Ran Y. Rubinstein, MD, is excited to announce Samuel Beran, MD, MBA, FACS will be seeing patients at the Hudson Valley practice. Dr. Beran is renowned for his use of innovative methods in plastic surgery procedures for the body. Dr. Rubinstein will work jointly with Dr. Beran to provide exceptional results for patients in the New York area.
Recognized by New York Magazine as one of the "Hot New Docs", and a "Best Plastic Surgeon" by Westchester Magazine, Dr. Beran is known for combining his innate artistic sensibilities and a meticulous attention to detail. His specialties include cosmetic and reconstructive procedures for the body, including breast augmentation, lifts, tummy tucks, liposuction, and skin cancer reconstruction.
With more than twenty years of experience, Dr. Beran treats each patient as distinctly individual, providing highly personalized results. He explains, "Every person is different, and their goals and desired outcomes from plastic surgery are unique to them." Dr. Beran continues, "I take the time to thoroughly understand what each of my patients wants, and explain to them their surgery options and best possible results."
Dr. Beran completed his general surgery training at Thomas Jefferson University Hospital in Philadelphia, followed by graduation as a plastic surgeon from the prestigious University of Texas Southwestern in Dallas. He finished his Master of Business Administration at University of North Carolina, Kenan-Flagler. Dr. Beran is board certified by the American Board of Plastic Surgery, where he has also served as an esteemed guest-examiner. A prolific writer and educator, Dr. Beran has authored dozens of scientific papers, chapters, and a textbook on liposuction. Currently, Dr. Beran is on staff at both Northern Westchester Hospital and Lenox Hill.
Dr. Rubinstein is double board certified by the American Board of Facial Plastic Surgery and the American Board of Otolaryngology-Head and Neck Surgery. One of the top facial plastic surgeons in New York, Dr. Rubinstein is an active member of the American Society for Laser Medicine & Surgery. After obtaining his medical degree from Albert Einstein College of Medicine, Dr. Rubinstein completed a residency in otolaryngology/head and neck surgery at the University of Medicine and Dentistry at New Jersey. He went on to complete intensive fellowship training at the University of South Florida in facial plastic surgery.
Dr. Rubinstein has been an assistant professor at the very prestigious Columbia – New York Presbyterian Hospital for over 15 years, where he participates in training future surgeons. "Sharing my expertise through teaching ensures that I stay on the cutting edge of my profession and allows me to give back to the field of medicine," says Dr. Rubinstein.
Dr. Rubinstein brings to his practice a diverse background and expertise in cosmetic and reconstructive surgery of the eyes, face, neck, and head. He has been recognized by his peers as one of most sought after physician trainers for esthetic laser & injectable procedures in the northeast, specializing in treatments such as Botox, Liquid Lifts, Laser Lift, Juvederm, Voluma, Sculptra, and Restylane Silk. Dr. Rubinstein has been in both private and academic practice for over 15 years.
To find out more about Dr. Ran Y. Rubinstein, Dr. Samuel Beran, or their Newburgh, New York practice, please visit http://www.yourfacemd.com or contact the office at 845-863-1772. Consultations with Dr. Rubinstein or Dr. Beran can be made in-person or online. Please join everyone at Rubinstein Laser and Cosmetic Surgery Specialists in welcoming Dr. Beran to the practice.