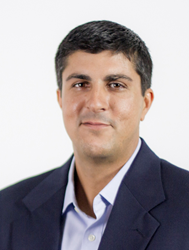 As more IoT devices become connected and unless consumers start taking the time to install these devices more securely, this trend may only get worst in the short term.
Gulf Breeze, FL (PRWEB) October 24, 2016
DDoS-sourced malware is on the rise, according to the security research team at AppRiver. The company detailed recent malware trends in its Q3 Global Security Report, a summary and analysis of malware and spam trends traced between July and September 2016.
AppRiver's security analyst team quarantined 5.7 billion emails containing malware in Q3, pointing to a 35 percent increase over the already record-setting total AppRiver recorded in Q2 of this year. For comparison, this quarterly total is more than triple the 1.7 billion emails containing malware that analysts observed during all of 2015. Spam traffic also remained steady throughout Q3, quarantining 2.34 billion spam messages.
For the first time, the web saw disruptions caused by DDoS attacks leveraged by botnets comprised primarily of IoT devices. The first attack making headlines, aimed at security blogger Brian Krebs's website, temporarily shut it down through a massive botnet of more than 150K IoT devices. Soon after, a similar attack reported a 1Tbps attack from hosting company OVH.
Manager of Security Researche Troy Gill states, "As more IoT devices become connected and unless consumers start taking the time to install these devices more securely, this trend may only get worst in the short term."
Other highlights from AppRiver's Q3 report include:

Noteworthy Breaches: Having already reached a fever pitch this year, data breaches remain a major concern for organizations across the globe. Some of the more noteworthy breaches include the one recently disclosed by Yahoo, the hack of DNC emails, stolen NSA hacking tools and even an iCloud account containing private pictures of the royal couple.
"Trident" Malware: In August, after Apple's security update, a very advanced exploit chain type malware was discovered. The malware some are now referring to as "Trident" used multiple "zero day" exploits that could essentially jailbreak an iOS9 device, thus giving the attacker access to emails, texts, voice calls and the phones camera, microphone and location.
File Formats Malware: This quarter, the three primary file formats malware has been coming in are JScript (.js), Windows Script Files (.wsf), and Macro enabled documents (.doc and .xls).
Locky and Zepto Ransomware: This quarter isn't any different. Ransomware was still extremely popular and there have been various versions with specific targets seen over the past few months. Locky and Zepto are still some of the reigning champs as far as volume goes, but a few others have been seen lurking online these days. Including EduCrypt, IoT Ransomware and MarsJoke.
PayPal Phishing Attacks: PayPal themed messages spiked in the third quarter.
AppRiver has included more detail on these attacks and statistics within its Q3 Global Security Report. To read the full report and watch AppRiver's security analysts' round table discussion on its findings, visit https://www.appriver.com/about-us/security-reports/global-security-report-2016-quarter-3/
About AppRiver
AppRiver offers cloud-based cybersecurity and productivity services to 53,000 companies worldwide, with more than 10 million mailboxes under its protection. Launched in 2002 as a spam and virus filtering company, AppRiver has since added Web malware protection, email encryption, secure archiving and email continuity to its suite of security services. The company is also among the world's top providers of Office 365 and Secure Hosted Exchange. All services are offered on a pay-as-you-use basis with a free, fully supported 30-day trial and 24/7 US-based Phenomenal Care™. Easy, effective and affordable solutions – backed by white-glove customer care – have enabled the company to maintain an annual 93-percent customer retention rate. AppRiver is headquartered in Florida and maintains offices in Georgia, Texas, New York, Switzerland and Spain. To learn more, visit AppRiver online, Facebook, LinkedIn and Twitter.