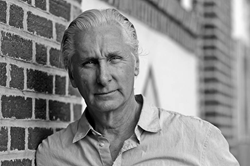 (PRWEB) October 23, 2016
Michael Levine, Hollywood's Premier PR Executive http://www.michaellevinemedia.com/, who has represented 58 Academy Award winners, 34 Grammy Award winners, and 43 New York Times Best-Sellers, will speak on the Magic O's of Success at the annual Gallagher Financial Group Dinner on Wednesday, October 26th.
The dinner will commence at 6 p.m. at the Sheraton DFW Airport Hotel (4440W. John Carpenter). The dinner will be accompanied by a performance by The Dallas Tap Dazzlers, the exciting and versatile senior dance group, whose premiere performances are held all throughout Texas.
The Gallagher Financial Group http://gallagherfg.com/ strives to be a vehicle of God's peace and comfort to as many people as possible, helping first with their financial peace of mind, then also with their spiritual, emotional and family well being.
"Our goal is to help others take responsibility for their financial future. My life's passion is to help others retire safe, early and happy," says Neil Gallagher, President and CEO of the Gallagher Financial Group.
"As a best-selling author of many books about business, I am excited to collaborate with Gallagher and his firm to provide knowledge and guidance to anyone and everyone ready to take control of their life," says Levine.
Reservations for the dinner are required. Tickets can be purchased for $45 at (800) 560- 4176 (phone lines are open 24/7).