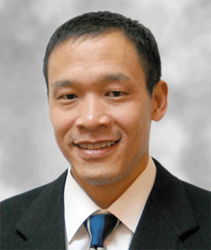 Reston, VA (PRWEB) October 25, 2016
Software testing expert and XBOSoft CEO Philip Lew will bring a multitude of mobile user experience (UX) improvement guidance to Techwell's Agile Dev East 2016 Conference in the form of a half-day tutorial and an hour-long session. The conference is set to be held at the Hilton Orlando Lake Buena Vista in the Walt Disney World® Resort area of Orlando, FL, November 13-18.
With the increase in pay-as-you-go SaaS-based applications, creating an application that impresses users enough to keep them coming back is becoming increasingly more difficult. Developers only have about 30 seconds to both wow the user and get the user to understand how to use the application. So what can be done to beat out the competition?
Lew will teach his half-day tutorial, "How to Improve the Mobile User Experience (UX)," on Tuesday, November 15 at 1:00 p.m. – 4:30 p.m. Drawing on decades of experience working in the software testing field, Lew will show participants how to prevent web and mobile application user abandonment with UX designs that speak to the users. He will also guide participants through a crash course on the similarities and differences between usability and user experience, as well as design and evaluation methods to improve UX on multiple platforms. Participants will have the opportunity to begin developing their own methodologies for continuous user experience improvement.
On Wednesday, November 16 at 4:15 p.m., Lew will lead an hour-long session titled "Avoid Critical Mobile UX Mistakes." In this session, Lew will help participants build a deeper understanding of how to improve their applications' UX based on illustrations of "the good, the bad, and the ugly" of UX. Similar to his half-day tutorial, participants of this session will discover key principles in defining and evaluating UX and usability.
Join Philip Lew at Agile Dev East 2016 in Orlando – for more information regarding Lew's tutorial and session, visit https://xbosoft.com/event/philip-lew-agile-dev-east-2016/.
For further conference details and to register, visit https://adceast.techwell.com/.
About Philip Lew
Philip Lew, CEO of XBOSoft, oversees strategy, operations and business development since founding the company in 2006. In a space of 25 years, he has served many roles in the technology industry at the executive level in the USA and Europe. Lew is a certified PMP and holds a BS and master's degree in Operations Research and Engineering from Cornell University and a Ph.D. in Computer Science and Engineering from Beihang University.
About XBOSoft
XBOSoft is a software testing and quality assurance company that offers services in web, mobile and desktop applications, as well as broad domain experience with extended expertise in healthcare and finance. XBOSoft's quality process assessments and test methodologies speed products to market and improve clients' software quality and performance throughout the software's lifecycle.
Now celebrating its 10th year of continuous growth, XBOSoft today has over 100 employees serving clients in the US and Europe. With offices based in San Francisco and Beijing, XBOSoft proudly offers its full range of testing and quality assurance as both on- and off-shore services. For more information visit http://xbosoft.com.