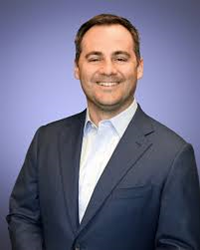 Success in the tech world is all about who can innovate the best and fastest. If you're not doing that, you're dying.
West Palm Beach, Florida (PRWEB) October 25, 2016
John Prince, co-founder and CIO of HotelPlanner.com, has been named the winner of South Florida Business Journal's 2016 Technology Awards. The Technology Awards honor both the Fastest Growing Technology Companies and the top CIO's in South Florida. In his interview with the South Florida Business Journal, Prince states "Success in the tech world is all about who can innovate the best and fastest. If you're not doing that, you're dying."
HotelPlanner has grown its revenue every year since launching thanks to its cutting-edge technology and talented employees. "All our growth has been organic and now we're focused on continuing that growth" says Prince. "We are hiring 25-30 people right now and just moved into our new 15,000 square foot office space where 70 of our 150 employees will be located." He believes "Tech talent is now one of the most important and hardest-to-retain assets in any technology oriented business." Prince makes sure to hire only the best and sit back and "let them do what they do".
The success of HotelPlanner.com can be attributed to its technological innovation. "There was no one doing what we were doing at the time we launched," said Prince. "Group booking accounts for one out of every three hotel rooms so it's a giant market but it's not a simple online transaction. It takes a lot of human involvement and the life cycle of group booking can be anywhere from six months to a year. We automated that process."
About HotelPlanner
HotelPlanner.com provides group hotel booking services to 2,000 groups per day in the global group travel market. The company's group hotel booking service ensures the lowest rates by allowing customers to receive quotes online directly from hotel group sales managers. HotelPlanner allows customers to book hotels for business meetings, conferences, conventions, family reunions, weddings, extended stays, tours, military reunions, church events, and group travels. The company also provides mobile applications for booking group hotel reservations. The company owns and operates Meetings.com, a site that provides information, planning and booking services for group, meeting, and individual hotel stays for the corporate, associations and business to business enterprises. With a mission statement geared towards, "Bringing People Together," HotelPlanner & Meetings.com are the global experts for hotel sourcing, providing direct clients and market leading affiliates with unmatched group and event discounted room rates plus localized service levels not available at other travel companies. Founded in 2002, the company has offices in London, England, (European Headquarters), Hong Kong (Asia Headquarters), West Palm Beach, FL (USA Headquarters), and Las Vegas, Nevada.