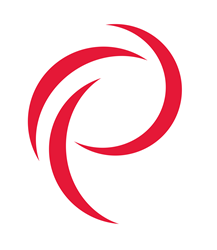 Patient engagement will always generate better business results for companies if they feel an authentic passion for patients.
Oak Ridge, N.J. (PRWEB) October 25, 2016
As part of its continued service to the industry, Pharmica announced it will hold its Patient Engagement in Clinical Research Conference as a way of helping companies derive a powerful and successful patient-driven strategy to get better patient engagement and clinical study results. The conference is specifically designed to guide attendees in exploring the drivers and value proposition to create a patient-focused development approach.
"Patient centricity is everywhere, but often lacks the most critical piece – the patient's perspective," said Eric Lake, Partner at Pharmica Consulting. "Companies recognize the importance of the patient's point of view, but just don't know where to start. The industry experts we have lined up to speak will answer these types of questions, including how patient centricity can improve a company's clinical studies, how to measure value in the long term, and where to find the biggest opportunities."
"Better patient communication is now an essential segment of the drug development process," said Matt Kiernan, Partner at Pharmica Consulting. "We had an overwhelming response from a webinar we recently hosted on getting better patient interaction and creating positive outcomes in patient-focused healthcare. The speakers at our conference will go beyond that by giving guidance for patient-centric initiatives and tips for pulling all the pieces together to deliver the most value."
"Patient engagement will always generate better business results for companies if they feel an authentic passion for patients," said Matt Hendricks, Partner at Pharmica Consulting. "Trying to build this notion into a business model is a daunting task and we know hearing the experiences of colleagues will relieve anxiety and perplexity around the subject. Attendees will get to interact, discuss, and analyze the navigation of this environment by sharing their experiences thus far."
Those interested in learning more about Pharmica Consulting and service offerings or upcoming events can visit http://www.pharmicaconsulting.com/services/. To request additional information, please contact Eric Lake at (973) 945-4482.
About Pharmica Consulting:
Pharmica Consulting, one of the life sciences industry's leading consulting firms, provides a variety of offerings designed to help pharmaceutical and biotech clients achieve true operational excellence. Consultants at Pharmica invest the time needed to truly understand a client's specific challenges and tailor solutions to help them create a more profitable business environment. Pharmica Consulting knows how to build effective strategies - and deliver against those strategies as promised.