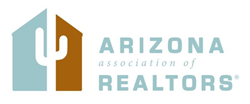 "This is just another way Arizona REALTORS® are committed to helping the community," said AAR 2016 President Paula Serven. "Home buying and selling can become complicated and our members are dedicated to guiding consumers along the process."
PHOENIX, Ariz (PRWEB) October 24, 2016
The Arizona Association of REALTORS® (AAR) will hold its annual free Ask A REALTOR® Hotline on October 25, 2016 from 9 a.m. to 3 p.m. As top industry experts, Arizona REALTORS® are uniquely equipped to address consumer questions and direct callers to additional resources as appropriate.
"This is just another way Arizona REALTORS® are committed to helping the community," said AAR 2016 President Paula Serven. "Home buying and selling can become complicated and our members are dedicated to guiding consumers along the process."
Buyers, sellers and renters from around the state can call 602-351-2444 to have their questions addressed by experienced, licensed REALTORS®. Top questions from last year's hotline included:

Why should I use a REALTOR®?
How do I get my home ready for the market?
What should I look for when buying a home?
How much home can I afford?
What should I disclose before selling?
What rights do I have as a renter/landlord?
As the largest trade associations in the state, AAR is dedicated to educating consumers on homeowner incentives, the buying and selling processes and more. For more information on the Arizona Association of REALTORS®, visit http://www.aaronline.com.
About The Arizona Association of REALTORS®
The Arizona Association of REALTORS® represents more than 44,000 Arizona REALTORS® who hold active real estate licenses and subscribe to a strict Code of Ethics and Standards of Practice established by the National Association of REALTORS®. In addition to providing a number of member benefits and services including risk management, education and a legislative voice, AAR is dedicated to the protection of private property rights for all Arizonans.
# # #
Media Contact: Mychael Ramirez | BIG YAM | mramirez(at)bigyam(dot)com | 480-410-6077