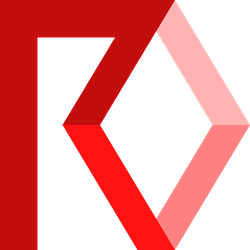 My data should work for me. I believe in a future where all the great power of today's cloud computation and algorithms can be rapidly and simply harnessed for our user's benefit.
London (PRWEB UK) 25 October 2016
Red Sift was founded in 2015 by Rahul Powar and Randal Pinto who set out to create a cloud platform that would allow consumers and businesses to turn disparate data into useful information and automate their workflows.
Rahul and Randal were part of the team who delivered the music recognition app Shazam to the world. After Shazam they created Apsmart, a developer of data-driven apps for iOS and Android. Apsmart was acquired by Thomson Reuters in 2012. The Red Sift team is based in London and includes engineering and executive talent with prior experience at Opera Software, Ebay, Thomson Reuters, Fraunhofer and TED.
Everyday data sources such as email, messaging channels, web applications and IoT devices generate vast data footprints. It's currently estimated that we send over 204 million emails a minute. Most of this potentially valuable data is unstructured, noisy or difficult to get and often remains unprocessed. Red Sift allows its users to interconnect these data sources to its platform and receive insights that were previously not available to them.
This is accomplished through the use of "Sifts" - smart, open source micro-services that run on the Red Sift platform and interact with your data to deliver actionable insight. One of the benefits of using Red Sift is that you don't have to be a data analytics expert to understand your results. Sifts provide users with coherent, clearly presented information either through a traditional web dashboard or integrated into your existing channels such as email and messaging platforms.
The catalogue has a growing number of Sifts to give users and developers an illustration of the kind of things these applications can do for their own data. Users can run micro-services like the Connected Sift that prioritises your email communications based on your social proximity to the sender. The Analytics Bot Sift takes data from your Google Analytics account and builds insight using triggers and data visualisations in your team's Slack channel.
The new capital will enable Red Sift to expand development of their platform that is set to disrupt the way that both individuals and organisations interact with their data. Red Sift is being launched as an open platform that encourages anyone who knows how to code to use the Red Sift SDK to create their own Sifts and share their solutions with the world. The SDK supports development of Sifts in a number of languages including Javascript, Python, Java, Scala, Clojure and Julia.
Rahul Powar, CEO and co-founder of Red Sift, said "My data should work for me. I believe in a future where all the great power of today's cloud computation and algorithms can be rapidly and simply harnessed for our user's benefit. I want to remove that layer of complexity from our lives and allow us to focus our cognitive abilities on the things that truly matter."
"The amount of data generated by individuals and enterprises is scaling exponentially" said Christian Hernandez, Managing Partner at White Star Capital "but no simple computational platform has existed to allow developers to easily harness disparate data sets and turn those into actionable micro-services. We are excited to back Red Sift's vision to deliver on this opportunity."
"Red Sift is changing the way we interact with data" said Tom Bradley, Partner at Oxford Capital "they allow individuals to gain previously unavailable insight and provide businesses a simple solution for improving workflows and gaining efficiencies. Rahul and Randal have a proven track record of founding and building successful technology businesses. We are looking forward to working with them to build Red Sift into a successful service."
The product is currently in a public beta and is accessible to users via a web dashboard in the cloud or through Red Sift for Gmail, a Chrome extension available on the Google Chrome store.
-ENDS-
Red Sift
Website: https://redsift.com
Twitter: https://twitter.com/redsift
LinkedIn: https://www.linkedin.com/company/red-sift
Logo: https://static.redsift.io/assets/marketing/press/red-sift-logo-large.png
About Red Sift
Red Sift is a PaaS company that provides a cloud micro-services platform for your data. The company was founded by Rahul Powar and Randal Pinto in 2015. The cloud platform uses apps and smart Bots to interact with your data and deliver you actionable insight in an easy to use and interpret interface. Red Sift is headquartered in London with a team of highly skilled employees with a vast range of experience in the technology sector. Rahul is a serial entrepreneur and prior to Red Sift he founded Apsmart and was also part of the founding team and principal architect at Shazam. Randal has over 15 years of industry experience and led the professional service division of Apsmart. Randal also worked with Rahul in the early days of Shazam leading programme management.
White Star Capital
Website: http://whitestarvc.com/
Twitter: https://twitter.com/WhiteStarVC/
LinkedIn: https://www.linkedin.com/company/white-star-capital/
About White Star Capital
We invest in the most ambitious entrepreneurs on both sides of the Atlantic and support them from our offices in London, New York and Montreal. Between us, we have founded, scaled and exited many successful technology businesses. When we invest in your company, our whole team uses its collective experience, expertise and global network to help you succeed.
Oxford Capital
Website: http://www.oxcp.com/
Twitter: https://twitter.com/oxford_capital/
LinkedIn: https://www.linkedin.com/company/oxford-capital-partners/
About Oxford Capital
Established in 1999, Oxford Capital is an experienced technology venture capital investor, based in London and Oxford. We focus on investing in a diversified portfolio of high potential pure technology and technology enabled start-up businesses. We work closely with talented entrepreneurs to provide the capital, expertise and support they need to turn outstanding innovation into highly-successful businesses.