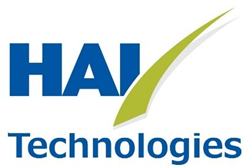 Rochester, N.Y. and Houston, TX (PRWEB) October 26, 2016
Founded in 1972 as a research and development company dedicated to improving US national military defenses, the company is pleased to announce a refocusing of the business on proprietary technologies for the generation of specific forms of energy from hydraulic and pneumatic sources, underwater remotely operated vehicles (ROVs), diver interdiction/swimmer neutralization systems, aquaculture predator protection and solutions for oil and gas exploration and production (E&P) as well as technologies for increased oil recovery in existing brownfields. These solutions are provided under the auspices of HAI Technologies, Inc.
Offering more than four decades of global subsea leadership though cutting edge solutions via the fusion of experiences in military, oil and gas (onshore and offshore) and subsea commercial markets, HAI Technologies, Inc. delivers unique responses to challenges through customer focused research, advanced development and rapid deployment of products and services tuned for harsh subsea and subsurface environments.
Located in both Rochester, New York and Houston, Texas, the company is positioned for rapid response to its clients. The New York group is a recognized world leader in the design and manufacture of unique high power, broadband, low frequency underwater acoustic sources based on continuous wave and impulsive source technology. Located a short drive from the Seneca Lake Sonar Test Facility, a field station of the Naval Sea Systems Command, HAI is uniquely positioned to support acoustic system development across military and commercial platforms.
In Houston, Hydraulic Architecture Innovation, the oil and gas focused business group, brings over 20 years of experience to bear as a successful systems integrator, equipment supplier and solutions provider. With a pedigree derived from successful support of subsea exploration and production (E&P) operations and development of subsea oil field architecture and operation models, equipment, techniques, and tooling, HAI Technologies, Inc. sets the standard for high technical reliability level (TRL) solutions.
HAI Technologies, Inc. products and services include, but are not limited to:

Hydroacoustic Low Frequency (HLF) Sources (Military and Seismic Mapping)
Diver Interdiction Systems (DIS)
Aquaculture Predator Protection Systems (APPS)
Proteus® Series underwater Remote Operated Vehicles (ROVs)
Enhanced Oil Recovery (ORT)
Subsea Chemical Injection Units (SCIU)
Subsea Hydraulic Connection Systems (SHCS)
Subsea Battery, UPS and Power Distribution Modules
Front End Engineering and Development (FEED) Studies
HAI Technologies, Inc. showcases mission critical projects for the US Navy, DARPA, the DOE and industry leaders such as BP, Technip, Marine Well Containment Corporation (MWCC), TOTAL, Safe Marine Transfer (SMT) and many others. For more information on HAI Technologies products and services please contact our Houston or Rochester staff or visit our website of at http://www.hydroacousticsinc.com.
Disclaimer: The statements contained herein may include statements of future expectations, estimates, business plans and other forward-looking statements based on current views and assumptions and involve known and unknown risks and uncertainties that may cause actual future results to differ materially from those expressed or implied herein.