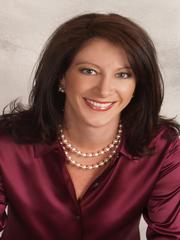 I am honored to be Chair of the Elder Law Section.
Boca Raton, Florida (PRWEB) October 27, 2016
A partner with Elder Law Associates, PA, Ms. Morris is proud to have been recognized for her almost 20 years of work in the field of elder and special needs law.
"I am honored to be Chair of the Elder Law Section. This is a unique section because although all the members are actually competitors, so to speak, we are collaborative. We exchange a free flowing dialogue of ideas and I like to think we are known as the warm and friendly section," said Ms. Morris.
The Elder Law Section promotes professionalism, expertise, and hands on knowledge in the practice of law that studies issues related to the elderly, their families and people with special needs, providing counsel on the same.
Ms. Morris received her law degree from the University of Florida in 1989. After practicing as an Assistant State Attorney for Dade County, Florida, she then moved her attention to focus specifically on elder law and special needs topics. In addition to being the co-chair of the Joint Public Policy Task Force for the Elderly and Disabled, she is also an active member and sits on the board of directors of the Academy of Florida Elder Law Attorneys.
Ms. Morris participates in initiatives that focus on the laws directly affecting senior citizens and people with special needs, and has been a part of dialogues with the government to bring changes in the existing rules and regulations. Her practice is also concentrated on trust, estate and guardianship litigation as well as administration in those areas as well. She is also a member of the Florida Association of Women Lawyers, South Palm Beach County Section.
Apart from frequently giving lectures on her areas of practice, Ms. Morris has been devoted to several other causes that include AIPAC, the Alzheimer's Association, National Council of Jewish Women, Junior Achievement and Jewish Family Services.
About Elder Law Associates PA
Elder Law Associates PA is a boutique elder law firm, headed by partners Ellen S. Morris and Howard S. Krooks, and has offices in Boca Raton, Aventura, West Palm Beach, and Weston. The firm deals specifically in elder law and issues of persons with special needs. Ms, Morris and Mr. Krooks are AV-rated by Martindale-Hubbell. Under the expert guidance of its partners, the firm provides service in matters of wills, trusts, and Medicaid, among others, with a sound translation of complex legal queries for the benefit of their clients. For more information, please contact Elder Law Associates, PA at 561-750-3850 or log on to http://www.ElderLawAssociates.com.