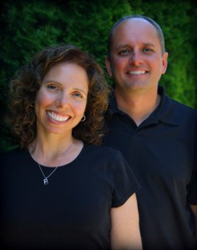 Carlisle, PA (PRWEB) October 24, 2016
Drs. Robert Serafin and Tamara Shore Serafin, family dentists in Carlisle, PA, have recently expanded their expertise by attending all seven Dawson Academy continuing education courses. The highly acclaimed courses cover many different topics that are not standard knowledge among most dental professionals. Topics included functional occlusion, restoration techniques for anterior teeth, treatment planning and advanced problem solving.
During the courses, Drs. Serafin and Shore were trained on several relevant topics. The course started with an overview of functional occlusion techniques, including applications for TMJ treatment and smile design. During this portion of the course, Drs. Serafin and Shore developed a more complete understanding of how TMJ problems develop and how the teeth, muscles and joint all come together to function properly.
During phase two of the course, attendees received valuable education on how to perform thorough examinations and keep accurate records. From there, they learned about utilizing the information gleaned from examinations to created targeted treatment plans for patient cases ranging from simple to complex. Drs. Serafin and Shore were also instructed on the latest techniques for predictable esthetic results and received hands-on training in performing occlusal therapy procedures in their office. During this section of the course, attendees were instructed in the proper use of equilibration for the treatment of occlusal dysfunction.
Other notable topics covered during the course include restoration procedures for anterior teeth and advanced problem solving techniques. Drs. Serafin and Shore now have an even higher level of knowledge and hands-on experience to help them take care of a wide variety of patient needs. Patients who are in search of highly experienced dentists in Carlisle, PA are invited to visit the dental practice of Drs. Serafin and Shore for a consultation. An appointment can be easily set up by contacting a member of their office staff.
About the Practice
Serafin Family Dentistry is a general practice offering personalized dental care for patients in Carlisle, PA. Drs. Robert Serafin and Tamara Shore Serafin are committed to providing their patients with advanced treatment options to ensure high quality, and comfortable care. They are also committed to continuing education to provide the most up-to-date care for their patients. To learn more about the services offered at Serafin Family Dentistry, please visit their website at http://www.serafinfamilydentistry.com, or call (717) 610-1216 to schedule a consultation.