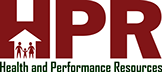 LCI 2.0 provides stakeholders with the tools to address barriers to positive health behavior that can translate into improved outcomes and lower costs.
Memphis, TN (PRWEB) October 25, 2016
Health and Performance Resources (HPR), a healthcare analytics firm, today announces Life Circumstances Intelligence 2.0 (LCI 2.0), a population health assessment that combines the demographic, psychosocial, socioeconomic and psychographic data of individual consumers and households into "clusters" to generate more comprehensive and revealing health profiles. LCI 2.0 enables health plans, health providers and employers to more accurately target users with appropriate interventions and communications. There's an emerging recognition that the "life circumstances" of patients and consumers are important drivers of healthcare outcomes. LCI 2.0 creates a multi-dimensional patient profile by including household income, family structure, length of residence, capacity to support change and interest in health and wellness as well as educational attainment, language proficiency, ethnicity, and religious attributes.
Significant disparities persist in the observed clinical outcomes for patient and other consumer groups with similar conditions, but with significant variations in life circumstances. Findings continue to suggest that factors unrelated to the quality of medical treatment are responsible for disparities in clinical outcomes. Working with clinic networks, hospital systems and health plans, HPR identified the life circumstances indicators that have been shown to influence patient health as well as attitudes and behaviors. The first version of LCI captured and aggregated the pertinent consumer and household data to provide a comprehensive and revealing population health assessment. LCI 2.0 analytics enables users to access health-related consumer and household data and make the data "actionable."
LCI 2.0: What's New

Analytics: the previous version of LCI captured the data and provided the basis for aggregation/segmentation of consumer populations; the new version enables users to perform analytics at all levels of granularity.
Refined Filtering: includes proprietary HPR metrics applied to targeted populations (HPR Context Groups and HPR Context Segments)
Intervention: informs the delivery of appropriate intervention(s) and communication(s) to the right employees, patients or population members at the right time.
Targets employees, patients, plan members and other consumers to inform:
Engagement strategies
Communication strategies
Marketing strategies
"LCI gives health providers and employers an understanding of the social and environmental factors affecting individuals and groups of patients, employees and consumers. LCI metrics have been shown to represent important determinants of both health status and health behavior," said Paul Russell, President of HPR. "Life circumstances can affect health literacy, access to care, utilization of care, and compliance with treatment plans. LCI 2.0 allows for more accurate identification of healthcare needs and gaps, helps establish more efficacious and personalized treatment plans, and provides stakeholders with the tools to address barriers to positive health behavior that can translate into improved outcomes and lower costs."
For more on LCI 2.0 and to download HPR's white paper on Life Circumstances Intelligence, visit http://www.HPRAnalytics.com/resources.html.
About Health and Performance Resources (HPR)
For over 25 years, Health and Performance Resources (HPR) has specialized in population health assessment and related consulting services that allow healthcare provider organizations, insurers and employers to achieve greater market insights, competitive advantages, and improved patient management.
Supported by national consumer data resources, proprietary analytics, innovative tools and an experienced team of advisors, HPR's solutions strengthen the position of healthcare organizations and employers competing in a rapidly changing environment. For more, visit http://HPRAnalytics.com.