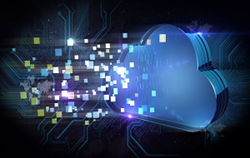 Boulder, Colo. (PRWEB) October 26, 2016
Enterprise Management Associates (EMA), a leading IT and data management research and consulting firm, today announced it will host a webinar titled "Application Management for the Hybrid Cloud: Tooling the Hybrid Lifecycle" featuring Julie Craig, research director of application management at EMA, Aaron Tobin, offering manager for the application performance management portfolio at IBM, and Donovan Stevens, business integration specialist at the South-African Revenue Service.
Increasingly, high-performing IT organizations are taking a comprehensive, automation-based approach to application performance management. This is particularly true for applications destined for hybrid deployments. Today, almost 50% of companies have already deployed applications spanning multiple form factors. However, the majority of incumbent APM toolsets deliver visibility to discrete portions of the execution environment versus the totality of the end-to-end transaction. These toolsets are unable to trace complex applications executing, for example, across on-premises, software as a service (SaaS), and/or back end systems of record.
The challenge of managing hybrid applications becomes even more acute for those companies utilizing DevOps and Continuous Delivery practices to accelerate the software delivery lifecycle. Ongoing testing across lifecycle stages, tracking software releases and deployments, and monitoring the impact of change all become business-critical capabilities which the majority of IT organizations currently lack.
During this webinar Craig, Tobin and Stevens will discuss the benefits and challenges of utilizing leading-edge APM tooling throughout the software lifecycle to optimize development, deployment, maintenance and management of hybrid application environments.
The webinar is Wednesday, November 2 at 11:00 a.m. Eastern. Those who wish to attend can register at: http://research.enterprisemanagement.com/application-management-for-the-hybrid-cloud-webinar-pr.html
About EMA
Founded in 1996, EMA is a leading industry analyst firm that specializes in providing deep insight across the full spectrum of IT and data management technologies. EMA analysts leverage a unique combination of practical experience, insight into industry best practices, and in-depth knowledge of current and planned vendor solutions to help its clients achieve their goals. Learn more about EMA research, analysis, and consulting services for enterprise line of business users, IT professionals and IT vendors at http://www.enterprisemanagement.com or blogs.enterprisemanagement.com.