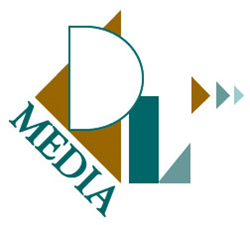 We have been part of the Nixa business community for over 16 years and are excited to help build program awareness for our local food pantry as they help our Christian County neighbors this holiday season.
Nixa, Missouri (PRWEB) October 28, 2016
The Nixa-based, full-service digital marketing and advertising agency, DL Media, Inc., is hosting an open house from 10 a.m. to 3 p.m. on Friday, November 18, 2016. The public is invited to tour its expanded space at 720 W. Center Circle. The event will mark this growth milestone and serve to thank the clients whose business allowed DL Media to expand.
Visitors will be able to tour the newly renovated space which will better serve the needs of DL Media's clients, meet current team members and find out more about the many exciting projects in the works. Guests will also have the opportunity to enter drawings for door prizes, partake in refreshments and participate in ribbon cuttings. The Springfield Area Chamber ribbon cutting will be held at 11:00 a.m.; the Nixa Area Chamber ribbon cutting will held be at 11:30 a.m.; the Table Rock Lake Chamber ribbon cutting will be held at 12:30 p.m.; and the Branson/Lakes Area Chamber ribbon cutting will be held at 2:00 p.m. DL Media is also partnering with the local charity Least of These, Inc., for this event.
In an effort to give back to the community, DL Media will feature a can drive for Least of These food pantry. Monthly, Least of These serves 750-820 families, with over 2,000 family members, all of them living in poverty. The Least of These organization will distribute more than 500,000 pounds of food this year. Christian County has the highest percentage of food insecurity in the state among middle-class families. Visitors are encouraged to bring canned food items as "the price of entry."
"We're elated to be able to offer our clients a welcoming space with enhanced resources," says Dianne Davis, president and owner of DL Media. "We have been part of the Nixa business community for over 16 years and are excited to help build program awareness for our local food pantry as they help our Christian County neighbors this holiday season."
As part of the expansion, DL Media doubled their office space and parking lot and now leases half of the building. Clients will benefit from exciting features including a spacious promotional products shopping area, a new large conference room, a freshly renovated small conference room and an expanded video production and photography studio space accompanied by a video-viewing lounge. A 100-gallon freshwater fish tank now greets clients and team members in the lobby of the main entrance. DL Media gained 15 offices, four bathrooms, a kitchenette to complement the existing full kitchen and a shipping-and-receiving area in the expansion. The building's new owner recently completed an extensive renovation of the entire building including a new roof, LED safety lighting in the parking areas, a freshly resurfaced parking lot and awnings to welcome visitors.
Least Of These, Inc., is a 501(c)3 nonprofit, nondenominational organization and the only full-service food pantry serving Christian County, one of the fastest growing counties in the state of Missouri. They rely on generous food, cash and clothing donations from the community, foundation grants and free government food commodities to provide food, hygiene and clothing assistance to struggling families. Donations are accepted Monday, Wednesday and Friday from 8 a.m. to 12 p.m. Learn more at leastofthesefoodpantry.org.
The Nixa Area Chamber of Commerce works to promote the growth and development of local businesses to enhance the community as a desirable place to live, learn, work, shop and play. Today, Nixa continues to function as a "crossroads" or mid-point location between Springfield and the Branson/Tri-Lakes area, attracting both residential and commercial development. Nixa continues to expand in all directions and in all aspects of a community.
The Springfield Area Chamber of Commerce serves as the principal advocate for business in partnership with the community. They support and assist existing businesses, act as the primary catalyst in promoting the economic health of the Springfield area, stimulating jobs and improving the quality of life.
Table Rock Lake Chamber of Commerce invites visitors and residents to enjoy the beauty and crystal clear water of Table Rock Lake through quality family vacation experiences in Stone County. Nearly 500 miles of shoreline in Stone County offers vacationers lakefront resorts, hotels and campgrounds only minutes from all that Branson and Silver Dollar City have to offer.
The Branson/Lakes Area Chamber of Commerce strives to grow businesses through increased visibility and bringing awareness to local businesses. A moderate cost of living, low unemployment rate, low crime rate, numerous churches, pleasant and variable climate, beautiful scenery, and variety of civic and cultural opportunities make Branson a great place to live, work and play.
Founded in 1997, DL Media is a full-service digital marketing and advertising agency headquartered in Nixa, Mo. The agency works to advance clients' businesses by helping solve marketing challenges through relevant, engaging and compelling communications. For more information about DL Media, visit dlmedia.com.