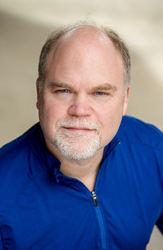 There is bias and discrimination, but a large percentage of it is unconscious.
Portland, OR (PRWEB) October 25, 2016
Diversity and inclusion in the workplace are positive subjects, or are they? Look just around the corner and you'll find an elephant in the room – diversity and inclusion are commonly given a decidedly negative slant.
A paper from Harvard Business School (1) sheds light on the increasingly important subject of how corporations attempt to deal with issues of gender, race, religion, sexual orientation, etc. The typical approach has been to put forth policies centered around what NOT to do and what NOT to say, primarily so the company can reduce the number of lawsuits and keep things quiet.
But is "quiet" an ideal state of affairs?
"A lot of policies in the workplace about diversity are based on research that's focused on the negative," says Professor David Thomas, head of the Organizational Behavior Unit at Harvard Business School, and one of the report's authors. "And the resulting policies are defensive in nature, and they don't tend to produce the high quality of relationships that you need across differences."
Prominent diversity consultant Michael Welp took an unorthodox path when he co-founded his firm, White Men As Full Diversity Partners (WMFDP). Working with Fortune 500 companies over the last two decades, Welp and his partner, Bill Proudman, have set themselves apart by focusing on white male leaders and avoiding the "shame and blame" approach to diversity and inclusion.
For obvious reasons, policies and training must delineate what is acceptable and what is not within a company – the DO's and DON'Ts. But stopping there is folly since it simply doesn't reach deep enough into what makes people tick and underlying cultural influences. Diversity and inclusion programs that embrace the full spectrum of differences and similarities have the potential to not only get to the root of implicit bias and discrimination, but foster an atmosphere of positivity and innovation.
Welp elaborates, "We don't like playing it safe — especially when the stakes are so high — so we gave our company a name that evokes an instant and provocative response. Simply put, we hold discussion and examination to be intrinsic to what we do." (2)
The workplace is where people spend the vast majority of their time, and thanks to today's social justice issues and problems anxiety, fear and suspicion are more top of mind than ever in the workplace. A byproduct of this is people suppressing their personalities, i.e. abandoning diversity for sameness. For example, one study found that a full one-third (76%) of Latinos surveyed felt they had to repress parts of their personalities by modifying their appearance and communication style while at work. (3) It's a case of uncertainty and lack of communication leading to restraint and tension.
Working with a wide range of clients, WMFDP's approach while not avoiding workplace teams, starts at the top, to work its way into a company's complex DNA. Instead of a "check-the-box" compliance training, they bring business leaders to heightened consciousness and greater competency while growing the courage needed to engage in these sometimes difficult conversations. The firm uses experiential learning in laboratories that range from one to four days. Welp states "We founded our company on the premise that implicit bias and discrimination hurt business in more ways than people could possibly imagine or would care to admit. There is bias and discrimination, but a large percentage of it is unconscious. What our firm does is take the blinders off and lay the groundwork for transformation. We invite leaders to focus on growing the inclusive leadership behaviors that actually enhance and strengthen partnership."
The world gets smaller and smaller while our global population soars well past seven billion. The positive angle on that is diversity fostering innovation in an ever-increasing sphere. The findings and methods of proactive groups like WMFDP would seem to corroborate Harvard Business School and others' conclusions that embracing the wide palette of differences – indeed celebrating it – is the modern approach needed in the corporate world and society at large.
About White Men As Full Diversity Partners (WMFDP):
White Men as Full Diversity Partners (WMFDP) is a diversity and Leadership Development firm founded by Bill Proudman, Michael Welp and Jo-Ann Morris in 1997 in Portland, Oregon. WMFDP takes an unorthodox approach toward eradicating bias and discrimination in the workplace. Their client list includes Alaska Airlines, Dell, Lockheed Martin, Northwestern Mutual, Chevron Drilling & Completion, The Nature Conservancy, Mass Mutual, and more. The majority of C-level executives are white and male, and they are frequently omitted from a vital role in diversity and equality. Proudman and Welp observed that these critical subjects were not being taken to the doorstep of these leaders – all to the detriment of struggling minorities and the economy as a whole. With a background that includes extensive field work in post-Apartheid South Africa in the early 1990's, Proudman and Welp have dedicated the last two decades to educating and engaging leaders of any race, color, gender or orientation. Welp, PhD, is the author of the book Four Days to Change. With an insightful foreword by Proudman, the book chronicles the journey from rural South Africa, to the boardrooms of America – all to lay the groundwork of a global paradigm shift.
1. Nobel, Carmen, "Taking the Fear out of Diversity Policies," Harvard Business School, January 31, 2011.
http://hbswk.hbs.edu/item/taking-the-fear-out-of-diversity-policies
2. Welp, Michael, "Eight critical leadership skills: creating a paradigm shift in corporate America," Smart Business, August 15, 2016.
http://www.sbnonline.com/article/eight-critical-leadership-skills-creating-paradigm-shift-corporate-america/
3. Hewlett, Sylvia Ann; Allwood, Noni; Sherbin, Laura, "U.S. Latinos Feel They Can't Be Themselves at Work," Harvard Business Review, October 11, 2016.
https://hbr.org/2016/10/u-s-latinos-feel-they-cant-be-themselves-at-work