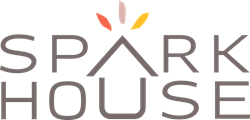 We're excited about the life changing content that the team at Sparkhouse creates and we're looking forward to this long term commitment to share these messages with over 14,000 churches we serve
Minneapolis, MN (PRWEB) October 26, 2016
Sparkhouse is pleased to announce a partnership with RightNow Media to make available its award-winning short-form videos to a wide audience of Christian church leaders and members looking for Bible-based programming.
Whirl, Holy Moly and Connect videos are now available alongside brands like Veggie Tales, What's in the Bible, and Owlegories.
The Whirl Video Series introduces kids three to ten to a group of friends who help each other navigate real-life adventures using the biblical values they are learning at church. Ada, Leo, Tot, Mimi, and their friends model what it's like to grapple with the challenges of growing up and growing in faith. Viewers will see a little bit of themselves in the quirky, relatable, and sometimes flawed group of characters as they enjoy the humor in each volume. The videos address faith concepts with creative, lighthearted wit that will leave kids wanting to watch them again and again. The episode "Prayer Patrol" was awarded Best Animated Film from the Inspired Faith Film Festival in August 2016.
Holy Moly videos were created to introduce children to Bible stories through a strong emphasis on humor, fresh perspectives, and the experiences of people in the Bible. The Holy Moly videos present stories using an animated form of pantomime, with sound effects and minimal narration, using visual elements to interpret and understand stories in new ways, and the use of color in Holy Moly videos helps direct children's' attention to the important elements within the story.
Connect videos are designed specifically for kids ages 9-12, to help them go deeper into the Bible so they can make connections between stories they've never seen before. Understanding God's big story gives kids tools to interpret the Bible and apply Scripture to their own lives. Knowing that Bible stories are part of a longer and ongoing narrative which they themselves are part of equips preteens to develop a personal relationship with the Word and establish a deep biblical literacy. Animated in a quirky vaudeville style, the short episodes hold kids' attention with slapstick, age-appropriate humor and solid theology.
"We are delighted to partner with RightNow Media because it enables us to touch more people with our content and it fits our commitment to connect church and home," says Tim Paulson, Vice President and Publisher of Sparkhouse.
"One of the ways we feel called to serve the Church is to be a megaphone … Our team at RightNow Media loves serving behind the scenes. We feel called to use the platform that we steward to amplify the messages of great communicators and content partners. We're excited about the life changing content that the team at Sparkhouse creates and we're looking forward to this long term commitment to share these messages with over 14,000 churches we serve," says Justin Forman, Executive Vice President at RightNow Media.
RightNow Media serves more than 10,000 churches each year, through their library of video offerings ranging from children's programming to Bible studies, with resources from more than 100 major Christian publishers and ministries. Learn more at rightnowmedia.org.
About Sparkhouse Family
Sparkhouse Family creates Bibles, books, and videos designed to spark new life in today's Christian families. Through creative and entertaining storytelling, Sparkhouse Family helps kids laugh and learn at the same time. Learn more at WeAreSparkhouse.org.