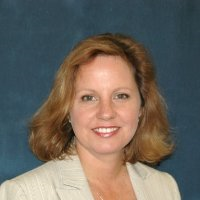 Ms. Montalvo's leadership in market entry and expansion will help us achieve SMG's and SHM's commitment to best-in-class population health management. -- Jeffrey Le Benger, MD, chairman and chief executive officer of Summit Health Management.
New Providence, New Jersey (PRWEB) October 27, 2016
Summit Health Management ("SHM"), LLC, is pleased to announce Cecilia Montalvo has been appointed Chief Strategy and Business Development Officer and President of Summit Select, LLC, effective November 1, 2016. In this role, she will also serve as Chief of Strategy and Business Development for Summit Medical Group, P.A. ("SMG"), one of the largest physician-owned medical practices in the nation. This newly-created role is strategically and operationally aligned with SMG's and SHM's commitment to promoting major change in health care. Ms. Montalvo will play a key role in the development and implementation of corporate strategies and plans that ensure the success of SMG's and SHM's value-based care, population health and risk-based products and initiatives.
Approved by the New Jersey Department of Banking and Insurance for licensure as an organized delivery system (ODS), Summit Select will include New Jersey physicians and physician groups, including Summit Medical Group, who choose to align with Summit Select and benefit from a best-in-class medical practice model.
"Ms. Montalvo's leadership in market entry and expansion will help us achieve SMG's and SHM's commitment to best-in-class population health management," said Jeffrey Le Benger, MD, chairman and chief executive officer of Summit Health Management. "As we continue to focus on managing costs, increasing patient satisfaction, and improving quality, her knowledge and experience will be of great value in the changing health care landscape. We are pleased to welcome Ms. Montalvo to our organization."
Most recently, Ms. Montalvo served as (Corporate) Vice President, Business Development for Kaiser Permanente. In this role she was responsible for developing and implementing strategies for the national geographic expansion of Kaiser. She led Kaiser's successful acquisition of Group Health Cooperative in Seattle, and Maui Memorial Medical Center, Wailuku, Hawaii.
Prior to assuming her role at Kaiser, Ms. Montalvo was Chief Strategy Officer for the Palo Alto Medical Foundation ("PAMF") and Vice President, Strategy and Business Development for Sutter Health's Peninsula Coastal Region. PAMF has $4 billion in revenues and includes over 1,300 physicians and three hospitals in San Mateo, Santa Clara, Santa Cruz and Alameda counties in California. At PAMF and Sutter Health, she was responsible for leading growth strategies for PAMF in the San Francisco Bay Area – the organization grew from 400,000 to 1 million patient lives during her tenure.
Prior to joining Sutter Health in 2003, Ms. Montalvo was an Investment Banker in the San Francisco office of Shattuck Hammond Partners LLC, focusing her client work in the areas of healthcare mergers and acquisitions. While working in the investment banking industry, Ms. Montalvo and her colleague Mark Harrison published several major pieces of research on the financial health of California's hospital and skilled nursing industry, made possible by over $1.5 in grant funding from the California Healthcare Foundation.
Ms. Montalvo has served on the executive management teams of Brown & Toland Physician Services Organization, Hospital Corporation of America (HCA), Sequoia Hospital, Stanford Medical Center; and Bay Pacific Health Plan (a regional health plan owned by local physicians and hospitals that was subsequently sold to Aetna). Ms. Montalvo started her career in Washington and worked within the Center of Medicare and Medicaid Services (previously known as the Health Care Financing Administration) and was on the staff of the Health Subcommittee of the Ways and Means Committee in the U.S. House of Representatives. She earned her bachelor's degree in psychology and sociology from Rollins College, Winter Park, Florida, and her master's in public policy and healthcare administration with honors from the University of Chicago in Chicago. She was honored in the Who's Who in California Healthcare, recognized as the "Whiz Kid" for accomplishments in the healthcare industry for professionals under the age of 40, and in 2013 by the Silicon Valley YMCA as a TWIN award winner recognizing outstanding women in leadership. She has served on numerous Boards of Directors, including the Corporate Board of the Dual Degree (MBA/MPH) program of the Haas School of Business and the UC-Berkeley School of Public Health, both in Berkeley, California; Sutter Maternity and Surgery Hospital in Santa Cruz, California; Pathways Home Care and Hospice (previously Mid-Peninsula Home Care and Hospice) in San Francisco, and Woodside Priory School in Portola Valley, California.
ABOUT SUMMIT HEALTH MANAGEMENT
Emerging from the success of Summit Medical Group, Summit Health Management (SHM) provides innovative management services for Summit Medical Group and mid-to-large size physician practices. SHM's practice management services are focused in five discrete, but inter-related categories essential to running a successful, enterprise-scale medical group. For more information, visit http://www.summithealthmanagement.com.
ABOUT SUMMIT MEDICAL GROUP
Summit Medical Group (SMG) is among the largest physician owned multispecialty medical practices in the nation. SMG maintains a 42-acre healthcare campus in Berkeley Heights and more than 65 additional practice locations in central and northern New Jersey. As an East Coast premier multispecialty group, SMG has provided exceptional primary and specialty care since 1929. For more, visit http://www.summitmedicalgroup.com.
# # #