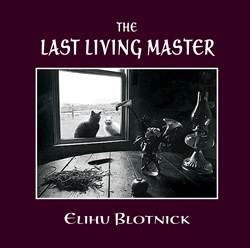 The book is a word-print: fiction to a purpose, based on solid reality, much like a photograph.
New York, New York (PRWEB) October 26, 2016
Behind the best images in the press and gallery world are equally powerful personalities who have mastered their idiosyncracies and made themselves successful and influential, famously. Ansel Adams and Dorothea Lange are just two of the people presented in this novel, a fictional memoir, inspired by the author's own experience and by his long friendship with other serious photographers. Driving themselves to heights and depths not previously seen, altering the public vision in turn, these image-makers, in their intersecting lives, tell the previously unrevealed side of photographic history.
The story involves a cross-country trip with a platinum printer and his digitally-minded son, as they challenge each other's art and authority across time zones. The love life of the characters gives an extra dimension to the story, in their attempt to redefine family.
This is a unique read in the narrative of photography and visual thinking. According to the author, Elihu Blotnick, "The book is a word-print. I trust my own experience, and I believe my photographer friends, that the rest of the information, intimately acquired from historical figures, is in all details accurate. Otherwise this is fiction to a purpose, based on a solid reality, much like a photograph. The narrative follows the conflicts in style, age, and personality that define our current milieu."
Here, Andre Corel starts with a view camera from the gold rush, that a relative used with miners in the Yukon. After apprenticing to two of the immortals, Andre begins making cameras of his own. In the darkroom he tries to refine the past by improving on the chemistry of gold and platinum printing. Cran, his only son, is a challenging new generation, intent on breaking free entirely and leaping into the future, to seduce his own digital muse. "Let's talk Freud," Cran demands of his father. Mastery, as a test of personality, determines the unexpected end.
Elihu Blotnick is the author of eleven other novels, most under pseudonyms. Among them are On the Crest of Time ("coy, mysterious, sexy...a collusion of photographs and story" Booklist) and Don't Drink the Eye Drops, Dream Rider ("jolting...a swift quirky tale" Publishers Weekly). His poetry & photography include Russian Hill & Saltwater Flats ("powerful and very personal images of contemporary America" New York Times)