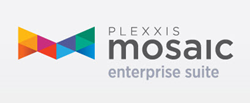 This acknowledgement validates our team's sacrifices and has given us a terrific sense of pride. Now we get amp up the pace even more
(PRWEB) October 25, 2016
Plexxis Software is proud to announce it is now 1 of only 1,000 innovative companies that the Canadian Government has selected as high growth firms qualifying for support and advisory from federal government departments in the accelerated growth service (AGS) project.
Announced by the Right Honourable Prime Minister of Canada, Justin Trudeau, the AGS is a new initiative that seeks out high-potential firms and helps them grow. Driven by an ambitious goal to stimulate major technological shifts, the program aims to energize entrepreneurial and creative culture.
Chris Loranger, Co-Founder and CEO explains; "This is a tremendous honor even to be among the top 1,000 firms. The potential here is very exciting given the opportunity to couple our top talent and ambitious goals with the extraordinary resources that will be made available through government sponsored resources."
From Chad Pearson, Director of Business Development; "Our culture fosters a tough daily grind that creates an incredibly challenging workplace. This acknowledgement validates our team's sacrifices and has given us a terrific sense of pride. Now we get amp up the pace even more."
The national AGS project coordinates support for businesses from key supports, such as financing solutions, advisory services, and export and innovation support. Participating organizations include:
Innovation, Science and Economic Development Canada;

Global Affairs Canada;
The Business Development Bank of Canada;
Export Development Canada;
The National Research Council of Canada's Industrial Research Assistance Program
Regional Development Agencies
About Plexxis
Established in 1999, Plexxis has grown to a team of over 50 talented employees and an elite client advisory group of top performing subcontractors. Year after year, Plexxis creates innovative technology for the wall & ceiling industry and other specialty trades. All solutions are designed on a powerful single source Oracle database with purpose driven features for estimating, project management, accounting, mobile and business intelligence applications.