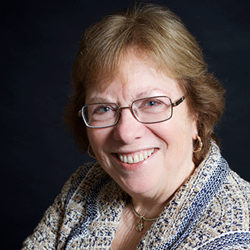 "The Hayes Rating used in our reports is now an industry standard in the payer environment and is frequently embedded in plan contract language."
Lansdale, PA (PRWEB) October 25, 2016
Hayes, Inc., a leading provider of unbiased health technology assessments and consulting services, is celebrating the 25th anniversary of their flagship product, the Hayes Medical Technology Directory, a comprehensive and evolving collection of health technology assessments (HTAs). The Directory is an independent and unbiased subscription-based resource to support the development of coverage policies and best practices for healthcare payers and providers.
"It is with great pride that we announce the 25th anniversary of the Hayes Medical Technology Directory," says Winifred Hayes, RN, PhD, ANP, Founder and CEO of Hayes, Inc. "The Directory has continuously advanced since its inception in 1991. Back then, we had no email, no internet links, no world wide web. You either faxed important documents or overnighted them. Our original directory consisted of 200 reports contained in two massive three-ring binders. Imagine faxing all of that information."
The current Hayes Medical Technology Directory includes:

Standard Health Technology Assessments (HTAs): Evaluate medical technologies for which there are a number of published clinical trials and a substantial body of evidence. These reports include the Hayes Rating (an overall rating of the strength and direction of the body of evidence for the technology).
Comparative Effectiveness Reviews (CER): HTAs that assess the relative benefits and harms of two or more devices, drugs, biologics, tests, or treatments. These also include the Hayes Rating.
Review of Reviews: HTAs on broad-based topics employing existing high-quality systematic reviews to assess the benefits and harms of medical technologies. These also receive the Hayes Rating.
Enhanced Client Search Feature: Utilizing the Google Search Appliance, clients experience greater efficiency and accuracy when searching the Knowledge Center with autocompleting search terms and search rankings.
"It's remarkable to think that the Directory has been in existence for a quarter of a century," Dr. Hayes continues. "The Hayes Rating used in our reports is now an industry standard in the payer environment and is frequently embedded in plan contract language. The Rating will become a critical element for providers as the shift towards value-based medicine continues, and with that shift, the Hayes Directory reports will also undoubtedly evolve further to meet the needs of an expanded provider clientele. The longevity of the Directory and the loyalty of its subscribers speaks to its value."
To view a sampling of Medical Technology Directory reports, as well as to request a full report, visit https://www.hayesinc.com/hayes/publications/medical-technology-directory/.
ABOUT HAYES
Hayes, Inc., an internationally recognized leader in health technology research and consulting, is dedicated to the delivery of high-quality healthcare and improved outcomes through the integration of evidence into decision making and policy development. The unbiased information and comparative-effectiveness analyses we provide enable evidence-based decisions about acquiring, managing, and paying for health technologies. Our worldwide clients include hospitals, healthcare systems, government agencies, health plans, and employers. For more information about Hayes, Inc., visit http://www.hayesinc.com. Follow us on LinkedIn, Twitter, and Facebook.
For media and public relations inquiries, contact: Jim Hollis, 215-855-0615, x4744 [email protected]