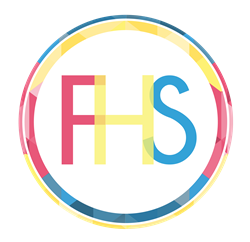 Bluche, Switzerland (PRWEB) October 25, 2016
Students of Les Roches Global Hospitality Education in Crans-Montana, Switzerland are organizing the second Future of Hospitality Summit (FHS) on 28-30 October, a conference with industry professionals sharing insights into the latest innovations and future tech-based developments to the leaders of tomorrow.
The event will be hosted at Les Roches' campus near the mountain resort of Crans-Montana and spans two days. The second edition of the FHS is dedicated to the theme "Questioning Answers: Excavating the Future" and encourages all 250 participants to challenge the current state of the industry from different perspectives. The entire concept, organization and execution of the event are led by current students of Les Roches.
The FHS consists of presentations by exciting new innovators sharing their outlook and vision for the global travel industry. Speeches are complemented by workshops, where hospitality start-ups demonstrate their latest developments to guests and students on campus. Speakers include Woody Wade, a hospitality consultant, author and futurist; Sylvia Andre, Group Marketing & Communication Director of event organizer MCI; Ullrich Kastner, Founder of myhotelshop.de and Todd Embley, Director of San Francisco-based co-working space PARISOMA.
For the first time this year, FHS is holding a pitching competition with contestants proposing innovative approaches around the topic "Making Hospitable Cities Against a Backdrop of Security Fears". In collaboration with EP Magazine, judges Chris Sheppardson, Managing Director of EP Business in Hospitality Magazine and Jan Huizing, Researcher at Hotelschool The Hague will elect a winner to pitch their idea at the EP Magazine Conference in London in April 2017.
The event will start on Friday with an opening ceremony and key notes, followed by a cocktail reception and VIP dinner by S.Pellegrino Young Chef 2016 finalist Andrea Miacola. The second day is fully dedicated to presentations, workshops and competition pitches, followed by a networking dinner and after-party that will allow guests to connect with presenters.
The FHS is just one more way Les Roches strives to offer value to its students. The institution's curriculum combines applied hospitality classes with theoretical courses in management theory, encouraging innovation and business acumen among students, many of whom choose to specialize in entrepreneurship and go on to realize their own business ideas.
For more information about the Future of Hospitality Summit (FHS), please visit http://www.fhsummit.ch
About Les Roches
Founded in 1954, Les Roches is a private institution based on the Swiss model of experiential learning, offering undergraduate and graduate degrees in the fields of hospitality, tourism and event management. Les Roches prepares entrepreneurial and innovative graduates across a global network of campuses in Switzerland, Spain, the US, China and Jordan.
Les Roches is accredited at the university level by the New England Association of Schools and Colleges, Inc. (NEASC) and ranked by luxury hotel hiring managers among the top three hospitality management schools in the world for an international career (TNS Global Survey, 2013).
For more information about Les Roches, please visit: http://www.lesroches.edu
PRESS CONTACTS
Vanessa Cova
Co-Founder & Co-Project Head
Future of Hospitality Summit 2016 (FHS)
Phone: +41 79 316 65 15
vanessa.cova(at)lesroches(dot)ch
Joel Reeves
Editor & Media Relations Specialist
Les Roches Global Hospitality Education
Phone: +41 21 989 26 30
joel.reeves(at)laureate(dot)ch