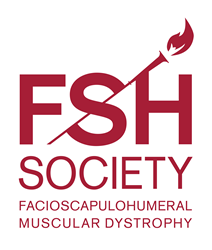 Boston, MA (PRWEB) October 25, 2016
Join the FSH Society and WBUR's Morning Edition Host Bob Oakes at the Inaugural CureFSHD National Gala in Boston, Mass. to celebrate 25 years of progress towards finding a cure for Facioscapulohumeral Muscular Dystrophy (FSHD). The event will serve as a novel opportunity to meet and honor the researchers who have dedicated their careers to curing FSHD.
Families, friends and supporters are welcome, and all net proceeds benefit the FSH Society, an award-winning non-profit and global leader in the quest to treat and cure FSHD.
The CureFSHD National Gala will feature dinner, a live auction featuring two tickets to Super Bowl LI, a screening of the short documentary Into the Light, awards ceremony, and musical performance by Steven Blier and a special guest. Guests are encouraged to dress in cocktail or evening attire.
The Inaugural CureFSHD National Gala will begin at 6:00 p.m. at the Westin Copley Place Hotel, in the Back Bay district, 10 Huntington Avenue, Boston, MA, 02116.
A special thank you to event sponsors, Acceleron, aTyr Pharma, MD Campaign, Sen. Paul Wellstone Cooperative Center for FSHD Research, UMMS, Fulcrum Therapeutics, Muscular Dystrophy Association, Sarepta, Ultragenyx, Cytokinetics, Genomic Vision, Genzyme Sanofi, Hecht and Cohen Family, Idera, Mouse Specifics, Inc., Quintiles, Anson Calder, La Campania, Tod Machover, Bill McLean, and Silpada.
FSHD, one of the most prevalent types of muscular dystrophy, is a degenerative muscle disease that causes progressive weakness, usually starting with the face, shoulder, arms, legs and abdomen, but can spread to almost any skeletal muscle. FSHD affects approximately one million people yet, there is currently no treatment or cure.
To make a donation online to the FSH Society in support of the Cure FSHD National Gala, please click here.
What: Inaugural CureFSHD National Gala to Benefit Muscular Dystrophy Research
Where: Westin Copley Place Hotel, 10 Huntington Avenue, Boston, MA, 02116
When: Friday, November 11, 2016 beginning at 6:00 p.m. ET
Who: The FSH Society joined by Bob Oakes, host of WBUR's Morning Edition
Tickets: Register here or contact Robyn O'Leary at 781-301-6042 or robyn.oleary(at)fshsociety(dot)org to reserve a ticket
About: About the FSH Society
The FSH Society is a world leader in combating muscular dystrophy. The non-profit has provided millions of dollars in seed grants to pioneering research worldwide, creating an international collaborative network of patients and researchers. The FSH Society seeks to serve as a source of information and support for all patients and families with FSHD; act as a driving force in the development of research directed towards treatments and ultimately a cure; and bring support to patients and research for FSHD through effective engagement of governmental and private sector organizations and entities. For eight consecutive years, the Society has received the Charity Navigator's four-star rating, the highest distinction held by less than two percent of non-profit organizations in the country. The FSH Society offers a community of support, news and information for FSHD patients and families through its website at http://www.fshsociety.org. For more information about FSHD, please contact the Society at 781-301-6649.
Press Contacts:
June Kinoshita: The FSH Society
781.301.6649; june.kinoshita(at)fshsociety(dot)org
Theresa Masnik: SHIFT Communications
617.779.1871; FSHSociety(at)shiftcomm(dot)com