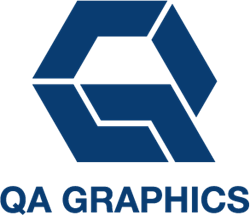 ANKENY, IOWA (PRWEB) October 25, 2016
QA Graphics, a leader in the building automation system (BAS) graphic outsourcing industry, has been nominated for the 2016 ControlTrends Awards in the Third-Party Visualization Software of the Year category. Vote for QA Graphics and your other favorite companies and products.
Visit http://bit.ly/2016ControlTrendBallot to begin the nomination process.
This is your opportunity to award great people, products, and solutions in this industry to be recognized. The 2016 ControlTrends Awards are highly competitive — every vote will matter!
About QA Graphics - QA Graphics is a leader in the building automation and green building industries. The company specializes in HVAC graphic development services, system graphics, floor plan graphics, and Energy Efficiency Education Dashboards™ (EEEDs). Since 2006, QA Graphics has served as an expert design resource for the building controls industry and is able to provide BAS graphics for any type of building automation. The company also provides marketing solutions such as interactive applications, 3D design and animation, UX design, videos, and more. Visit http://www.qagraphics.com to learn more.