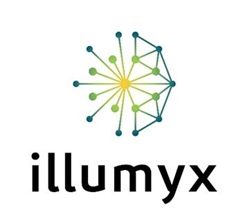 Illumyx was developed by culture experts at Utech Consulting, Inc. and University Researchers. Utech's mission since 1991 has been to Change People's Lives.
De Pere, Wisconsin (PRWEB) October 27, 2016
On November 3rd, Utech Consulting, Inc. will be celebrating its 25th anniversary at Badger State Brewing Company. Along with honoring founders Ken and Chris Utech, Utech Consulting will share its vision for the company's future with the launch of its culture analytics platform, illumyx.
Utech Consulting was founded on the idea of bringing change to people's lives. After 25 years, the company continues to do just that. The work done by Utech Consulting has touched the lives of people across the mid-west – allowing people to break down relational barriers to tap into their potential as a leader, teammate, and individual.
Their latest product, illumyx, will help to extend this reach. The interactive platform allows for easy data navigation, and helps corporate leaders assess, engage and improve company culture.
To learn more, visit https://illumyx.com/Home.aspx