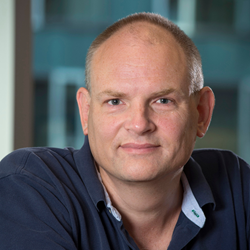 San Francisco, CA (PRWEB) October 25, 2016
Splice Machine, provider of the open-source SQL RDBMS powered by Apache Hadoop and Apache Spark, today announced that the Dean of Carnegie Mellon's School of Computer Science (CMU SCS), Andrew Moore, is joining the Company's Board of Directors. Before CMU, Moore was Vice President of Engineering at Google Inc., where he headed the retail segment, Google Shopping.
"In my years at Google I often wondered how great it would be if other fields of endeavor would have equal access to big data infrastructure as we had to support advertising," said Moore. "What excites me about Splice Machine is that it enables artificial intelligence, machine learning and big data management at price points that make it accessible to governments, education and companies of all sizes and industries. And its support for standard interfaces, programming languages and SQL make it accessible to a much larger audience, so companies do not have to hire expensive specialists to gain the benefits."
In addition to seeing what the future holds in his current role as Dean of Carnegie Mellon's School of Computer Science and overseeing some of the country's leading research in big data, AI, machine learning and robotics, Moore brings an unparalleled wealth of insight and experience to Splice Machine about the application of big data technologies to the fields of astronomy, life sciences, manufacturing, web-scale analytics, security and robotics.
"AI and machine learning are now critical components of software applications which has wide ranging implications for their underlying data-platforms," said Monte Zweben, co-founder and CEO, Splice Machine. "As Splice Machine emerges as the new data platform for AI applications, we are so excited to leverage Andrew's academic and industrial experience with Artificial Intelligence and Computer Science in general. I am excited and honored to have Andrew serve on our Board of Directors."
About Splice Machine
Splice Machine is disrupting the $30 billion traditional database world with the open-source RDBMS powered by Apache™ Hadoop® and Apache Spark™, for mixed operational and analytical workloads. Splice Machine makes it easy to create modern, real-time, scalable applications, or to offload operational and analytical workloads from expensive Oracle, Teradata, and Netezza systems.
The Splice Machine RDBMS simplifies the Lambda architecture, so businesses no longer have to manage the complexity of integrating multiple compute engines to ingest, serve, or analyze data. With Splice Machine's "Lambda in a Box" architecture, developers and data scientists can store their data all in one place and just write SQL.
Splice Machine is a trademark of Splice Machine, Inc. Apache Hadoop®, Hadoop, Apache HBase, HBase, and Apache Spark, and Spark™ are trademarks of the Apache Software Foundation (ASF). Oracle and PL/SQL are trademarks of Oracle Corporation. All other trademarks are the property of their respective registered owners. Trademark use is for identification only and does not imply sponsorship, affiliation, or endorsement.