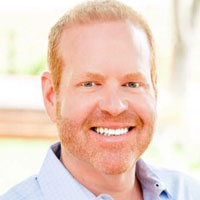 Atascadero, CA (PRWEB) October 26, 2016
A-Town Daily News Publisher Scott Brennan this week invited local residents to subscribe to Atascadero news at no charge.
"Everyone in Atascadero is invited to subscribe to our complimentary daily news email," Brennan says.
"Read about breaking news, current events, politics, crime, sports, and more. Our goal is to be the most complete source of news and information for Atascadero, Calif."
The A-Town Daily News publishes an email summary of headlines from the last 24 hours. Anyone may subscribe for free on the website home page in the right-hand side bar where the title reads "Subscribe to Daily News."
The A-Town Daily News, the Atascadero news leader, is a local source of Atascadero news and information. A-Town Daily News, a new, digital first media outlet was started in 2015. It is owned and operated by Access Publishing.
The newspaper invites locals to contribute news. "We welcome news from local clubs, teams, companies and organizations looking to promote their news, events and activities," Brennan says. Submissions are subject to editing. "We are accepting and publishing news releases from everyone from small businesses, sports teams and local public relations firms and marketing agencies," says Brennan.
Click here for more information on how to submit Atascadero news.
A-Town Daily News
7343 El Camino Real #235
Atascadero, CA 93422
(805) 226-5720
Access Publishing
806 9th St. #2D
Paso Robles, CA 93446
(805) 226-9890