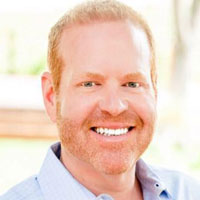 Paso Robles, Calif. (PRWEB) October 26, 2016
Access Publishing CEO Scott Brennan this week released a list of tips for creating effective online display ads.
"Simplicity is key to the success of an online ad campaign," says Brennan. His company, Access Publishing, offers advertising on media properties including the Paso Robles Daily News, A-Town Daily News, San Luis Obispo County Visitors Guide and the Templeton Community Guide.
"We started by looking at the data," Brennan says. "Having tracked the metrics on hundreds of online ad campaigns, totaling several million ad views, we can offer some concrete advise on how design online ads that really work."
The success of an online display ad campaign, like any marketing plan, comes down to return on investment, or ROI. How is ROI measured? One common metric for online display ads is called the "click-through-rate," or CTR. It shows how many people clicked an ad after seeing it.
"We have found that the highest click-through-rates can be attributed to superior graphic design, quality artwork, and a compelling headline," Brennan says.
An average click-through-rate is .05 up to .10, which means that one person clicks on the ad for every 1,000 views, on average.
A superior ad with a powerful image, short headline and call to action can expect to see a CTR of .20 or better. A very plain ad with only branding will typically receive a CTR of .05. A poorly designed ad with too many words and clutter will also typically receive a CTR of .05.
The success of an online ad depends on the quality of the creative. "Graphic design is included free with every campaign with Access Publishing and we are happy to give you our best advice," Brennan says. Copy changes can be made once a month on Access Publishing media properties at no additional charge.
In design, the first thing to ask is "what do we want people to feel?" Delight, surprise, love, and connection are good places to start thinking. To make your ad powerful, keep it simple.
Best practices for online ad design

Think of it like a billboard
A powerful photo – stock art is often best
Small company logo
Headline with 1-4 large words
Compelling offer – a value proposition
Call to action, such as "Click" to link to custom landing page
Biggest mistakes with online ads
Too many words – more than 6 in the ad
Too many images – it looks cluttered
Fonts too small to read
Logo too large
About Access Publishing
Access Publishing provides local business marketing solutions. Access is a local leader in online marketing, Internet advertising, local search engine optimization, web design, article writing and graphic design. Access creates magazines, guides and directories in San Luis Obispo County, CA.
Access Publishing
806 9th St #2D
Paso Robles, CA, 93446
(805) 226-9890