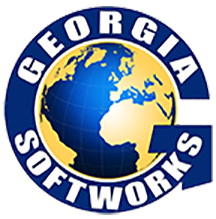 All testing went very smoothly. Our software with HandHeld's hardware will be a powerful combination.
Dawsonville, Georgia (PRWEB) November 02, 2016
Georgia SoftWorks (GSW) successfully tested their Telnet Server for Windows, SSH Server for Windows and GSW Business Tunnel with Handheld's ALGIZ 10x; a rugged tablet known for its sophisticated technology and ability to withstand weather elements and harsh handling.
"It is important to test and validate our software on new handheld computers. It allows us to validate compatibility between the latest device products on the market and our software," said Matt Kittrell of Georgia SoftWorks. "Our testing included the GSW UTS Server, Telnet and SSH Clients, and the GSW SSH Business Tunnel. All testing went very smoothly. Our software with Handheld's hardware will be a powerful combination."
Handheld's ALGIZ 10x is a powerful tablet that while slim and light, is capable of extreme field performance. It runs on Windows 10 Enterprise, has a powerful quad-core processor, offering top-of-the-line computing capabilities and massive storage capacity. It is IP65-rated and meets stringent 810G military standards for protecting against dust, water, vibrations, drops, extreme temperatures and varying altitudes.
Handheld is a privately-held manufacturer of rugged computers including rugged tablets, notebooks and handhelds. Headquartered in Sweden, they have offices in Finland, the Netherlands, United States, Italy, Australia, United Kingdom, Germany and Switzerland. They are one of the fastest growing companies in their sector. They form partnerships around the globe that offer products and solutions that are able to withstand the toughest conditions to get the job done.
Georgia SoftWorks is a software development company based in Georgia, USA that has received global recognition for the GSW UTS, their Telnet Server for Windows and SSH Server for Windows. The GSW UTS is the most robust and reliable UTS on the market, used in the most rigorous and demanding industrial environments. The GSW Telnet Server for Windows is excellent with mobile devices in RFID, RF Terminal, barcode scanners and other data collection and wireless environments, making it a great software to be used on Handheld's devices and the industries they serve.
About Georgia SoftWorks:
Established in 1991, Georgia SoftWorks is a privately held software development company recognized for creating high performance data communications, system and telecommunications applications. Georgia SoftWorks has obtained a worldwide presence with its industrial SSH/Telnet Server for Microsoft Windows. GSW's long-term commitment to SSH/Telnet has led to the pioneering of major features such as Session Shadowing, Session Monitoring, Graceful Termination, Automatic Logon, Logon Scripting and more recently Team Services technology which allows mobile device users to transfer, swap, share and recover mobile device sessions. GSW has also provided the very first SSH Server to provide Digital Certificate Authentication with an Internet Information Server (IIS) like certificate-to-user.