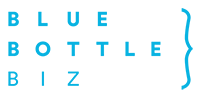 Today, we're proud to announce a recreated, much more intuitive platform that truly supports a collaborative learning environment. Marcelino Elosua, founder and CEO
New York, NY (PRWEB) October 27, 2016
BlueBottleBiz, the leading collaborative learning platform for business professionals, today announced the launch of its redesigned product, which offers members a more user-friendly way to grow talent and share knowledge.
BlueBottleBiz combines business content, professional network and innovative, collaborative tools into one, cloud-based, international platform. Combining these three facets is a complex process, and the redesign allows for simplified platform adoption into large corporations, as well as more streamlined navigation through the platform.
"In 2012, we set out to create what we call a truly collaborative platform – one that provides structure to informal learning while opening up formal corporate training," said Marcelino Elosua, founder and CEO. "As BlueBottleBiz gained traction, we received valuable feedback from our members on innovative ways to add context to content, and ways to maximize social synergies within a professional network of colleagues and industry experts. Today, we're proud to announce a recreated, much more intuitive platform that truly supports a collaborative learning environment – something that many top employers are searching for."
Over the last several months, the BlueBottleBiz product team built new features that enhance members' abilities to search for specific content, and collaborate with peers and experts on topics that matter most to their industries. Enhancements also streamline how members share new ideas and concepts by recombining previously published content with their own. Specific product updates and additions include:

The launch of 'My Desk': My Desk is the new member home page and showcases all of an individual's activity at a glance. From My Desk, members can search for content; pick up on previous projects; manage groups or join recommended groups; view recommended content based on their network and preferences; receive the latest updates from personal connections; and view or easily build Discovery Paths.
The emergence of suggested content: With this feature, members are able to select topics they are most interested in delving into via a pop-up window that appears after logging in. Once preferred topics are selected, BlueBottleBiz automatically sends content recommendations to the individual's My Desk page.
Enhanced search functionality: The new search feature allows members to refine searches to find exactly the types of content they are looking for, based on industry and topics relevant to the industry. Filters now take into account language and location preferences.
Updated public group features: Public groups now highlight recommended content, which is chosen by the group's administrators. "Members of the Month" are also spotlighted and can be followed at the click of a button.
Redesigned company group features: Within a company group, group administrators can recommend content, other groups to join and influencers to follow, promoting in-network collaborative learning. Members can also easily view colleagues' activity and content.
"We have greatly improved the intuitive nature of the platform, especially by adding a personalized place for members to work," said Heather MacNeill, head of global marketing and communications. "With My Desk, members can quickly locate and view the most relevant content and interact with their network, all in one place. By efficiently delivering the right content through preferences and recommendations, members can more easily learn and collaborate, as well as share concepts externally with their clients."
Prior to the redesign, BlueBottleBiz customers experienced continual increased employee engagement in the platform. In the past three months, for example, time spent learning in the platform increased by 75 percent when compared to the previous quarter. With the new interface, BlueBottleBiz executives believe engagement will continue to rise, both from within and outside of a company.
"We help corporations increase employee engagement in the learning process, individually and collaboratively, by providing easily created, custom knowledge tailored to fit specific needs," Elosua said. "Our platform also opens up the learning experience, allowing executives and employees to invite customers into the learning process in a natural way, resulting in increased trust and loyalty by existing and prospective customers."
As the future of corporate learning continues to take shape, BlueBottleBiz will continue to adapt its platform to provide the most practical solution for companies, employees and experts across the globe. For more information on BlueBottleBiz or to try the new platform for yourself, visit BlueBottleBiz.com.
###
About BlueBottleBiz
BlueBottleBiz, the leading collaborative learning platform for business professionals, empowers its members to grow talent and share knowledge using the most expansive digital business content library and the most modern social and content marketing tools. The platform provides businesses, publishers and other members the ability to increase brand visibility, establish thought leadership, learn from industry experts and build global connections. Since its inception in 2012, BlueBottleBiz has earned the trust of close to 300 publishers, allowing the platform to feature nearly 30,000 books, videos, journals and other resources. In a crowded marketplace, BlueBottleBiz offers the clear competitive advantage of applying the sharing economy principles to the knowledge space. To learn more about the platform or to sign up for a free trial, visit http://www.bluebottlebiz.com.
Media Contact
Michelle Yandre
PR Manager
michelle(at)bluebottlebiz.com
920-250-2594